In 1959, when Andre Beteille, later to become one of India's leading sociologists, began contributing the occasional piece to the edit page of a newspaper, his peers were critical: what was a young scholar doing writing in the plebeian columns of a mass circulation daily? It was into this prim world, five decades away from one in which professorial wisdom would flow freely on prime-time TV, that Raj and Romesh Thapar's Seminar was born.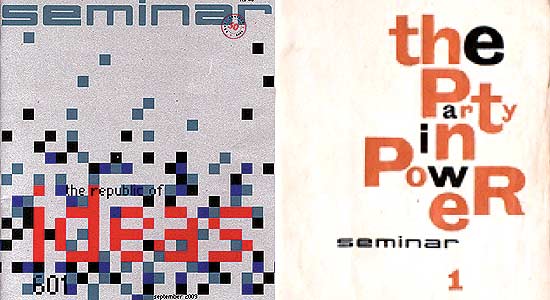 The current issue (left) and Seminar's first issue (right)
"It was an experiment," says former West Bengal finance minister Ashok Mitra, a close friend of the Thapars, "one that succeeded wonderfully well." Seminar became a meeting ground for imagination and intellectual rigour and a much-needed bridge between academia and a wider...