In the dark of night, on a deserted street in Gola Gorakhnath, a small town in the Lakhimpur Kheri district of Uttar Pradesh, a bespectacled young man, scared but resolute, faces up to the owners of a petrol pump he had had sealed some time ago for selling adulterated fuel. The young man, Manjunath Shanmugham, an Indian Oil Corporation (IOC) Ltd executive, had gone on a surprise inspection of the petrol pump. He had resisted bribes and refused to do as bidden. His body, riddled with six bullets, was later found in the backseat of a car being driven by two petrol pump employees.
It could well have been a scene from a gritty Bollywood crime thriller set in a north Indian small town. Indeed it has become one­—in Manjunath, dir­ec­ted by Sandeep Verma, released a few months ago. The shocking murder, about a decade ago, stirred people into standing up for those who were incorruptible and whistleblowers who exposed corruption in government and psus. The film brings alive the story of Manjunath, his killing and the investigation. It won the Ramnath Goenka award and Life OK best screenplay award. It seeks to inspire youth but has passed them by.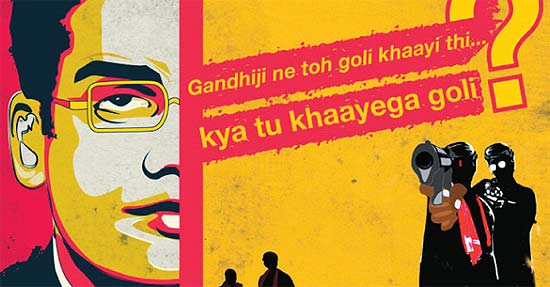 Poster (above) of Manjunath, a film to inspire youth. The young idealist hasn't been forgotten. IIM alumni keep the flame alive.