Subodh Gupta's trajectory from a struggling, unknown graduate of the Patna College of Arts & Crafts to a major solo exhibition 20 years later at Hauser & Wirth in Piccadilly and Old Bond Street, one of the most influential art partnerships in the world, is something of a feat in the Indian art world.
The 45-year-old artist's iconic, often monumental-sized, sculptures of welded stainless steel utensils are attention-grabbing in an ironic way, and coveted by the likes of Charles Saatchi, Francois Pinault and Jack Cohen; but in London at the opening of his month-long show that runs through October, the artist who has been dubbed as the 'Damien Hirst of Delhi' showed that he is a crowd-puller at another level.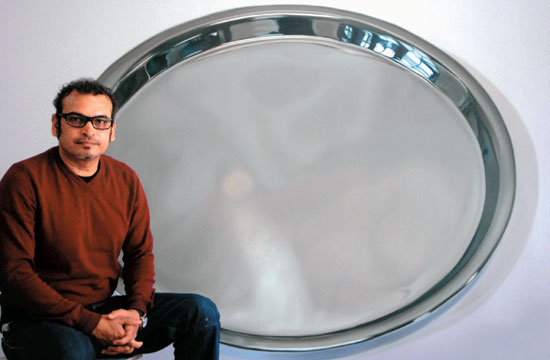 Migrant insecurities are a main preoccupation of Subodh Gupta's art. In London, though, he is enjoying taking sly digs at western artists.