Red Letter Day
Estimates of Maoist-affected districts vary. Home minister P. Chidambaram puts the figure at 223 districts in 20 states. A South Asia terrorism portal says 195 districts are affected.
The total area covered by Maoism is around 40,000 sq km with a combined population of over 25 lakh.
Some of the most seriously affected districts include Dantewada (Chhattisgarh), Malkangiri (Orissa) and West Midnapore (West Bengal).
***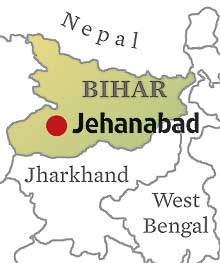 Can there be development in the time of Naxalism? Leaders like Digvijay Singh of the Congress and Bihar chief minister Nitish Kumar are of the view that the political executive must not play the role of the police and should instead address the problems of the people and ensure that they...