If you are unable to hide your grey hair anymore, chances are you are familiar with the movie Bullitt. And if you are a car nut, you will remember Steve McQueen as lieutenant Frank Bullitt sliding and jumping his 1968 Mustang GT fastback on the streets of San Francisco, chasing the villain's 1968 Dodge Charger. Now, on the 50th anniversary of the film, Ford has decided to lay another tribute to the fastback in the form of a limited edition 2019 Mustang Bullitt. This will be based on the 2019 model of the Mustang GT and feature some of the 1968 fastback's iconic touches. The car will be available on sale from the summer of 2018. Prices are yet to be disclosed.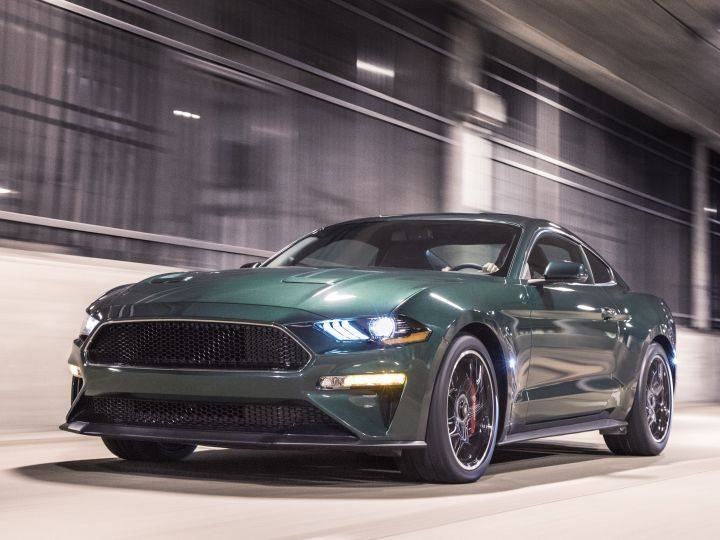 On the outside, the 2019 Ford Mustang Bullit gets the Dark Highland Green paint (also available in Shadow Black) which looks super cool and immediately connects it to the original. And, like the original, it also gets a completely debadged black grille, 'Bullitt' branding on the back and on the special fuel cap, and the classic 'torque thrust' 19-inch aluminium wheels reminiscent of the movie car with red Brembo brakes.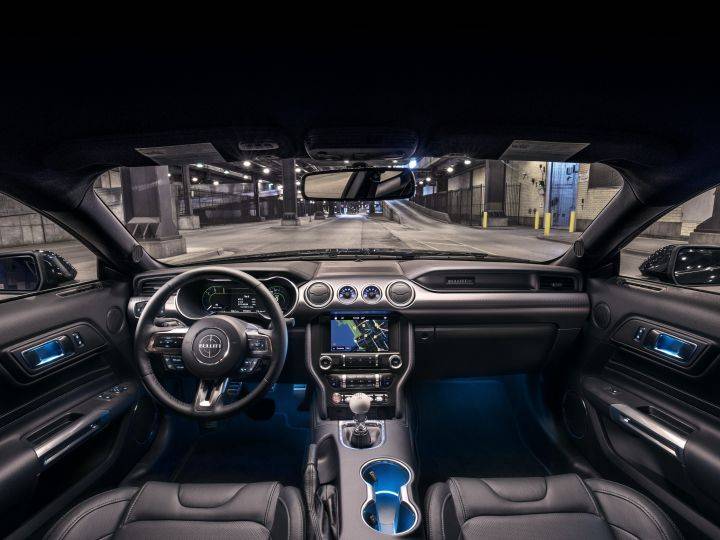 Inside, the tribute continues with a white cue ball shift knob for the manual transmission. Yes, it is only available with a manual so all the pretentious drivers can steer away. Coming back to the interiors, it also gets a heated leather steering with the 'Bullitt' badge, a 12-inch all-digital LCD instrument cluster with unique 'Bullitt' welcome screen that starts in green with an image of the car, and green accent stitching on the dashboard, door panels, centre console and seats. Optional kit includes Bullitt Electronics Package which includes navigation, driver memory seats and mirrors, upgraded sound system and blind spot information system with cross-traffic alert, MagneRide semi-active suspension system that optimizes driving performance, and Recaro black leather-trimmed seats.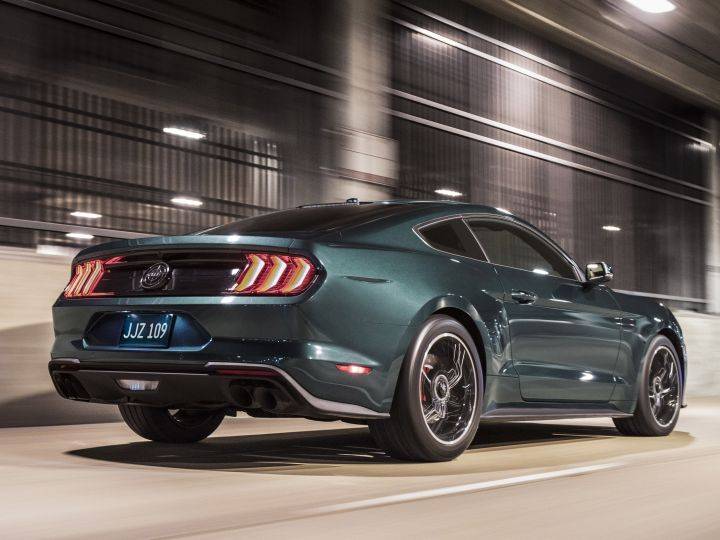 Powering the 2019 Mustang Bullitt is the 5.0-litre V8 from the 2018 GT, but making more than 475PS (as opposed to 466PS of the 2018 model) and 570Nm of torque in this guise. This gives the new Bullitt a top speed of 262kmph, 13kmph more than the current Mustang GT. The added performance is courtesy of an active valve performance exhaust system with new Black NitroPlate exhaust tips to make it look as well as sound cool, and retuned to give the car a signature burble. It even gets new open air induction system and the Shelby GT350's intake manifold with 87mm throttle bodies and powertrain control module.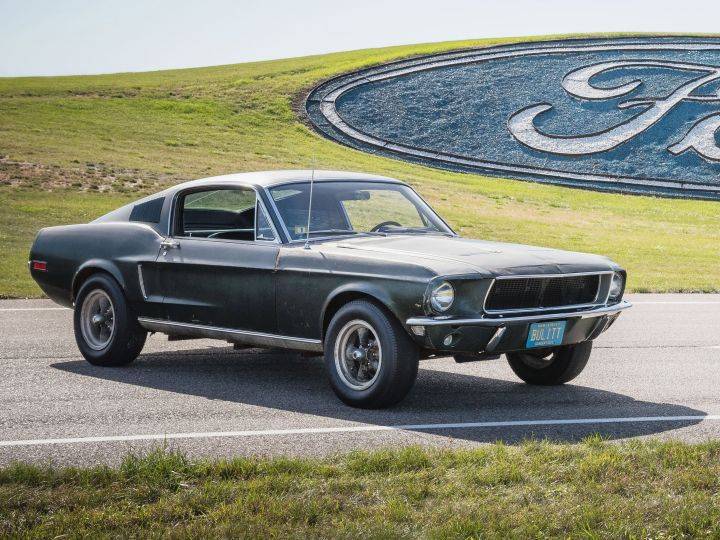 With this tribute, the original 1968 Mustang GT fastback movie car was also revealed to the world after being absent for 40 years from the public eye. Also, the 2019 Mustang Bullitt was unveiled with a film starring the third-generation member of the McQueen family, Molly, who also raced a Dodge Charger for the final free space in a parking lot.
---
Source: zigwheels.com