Audi took the opportunity of Pebble Beach this year to reach out to the enthusiasts. And because the big bucks still come from people wearing suits and planning for the future, it had to be an electric concept.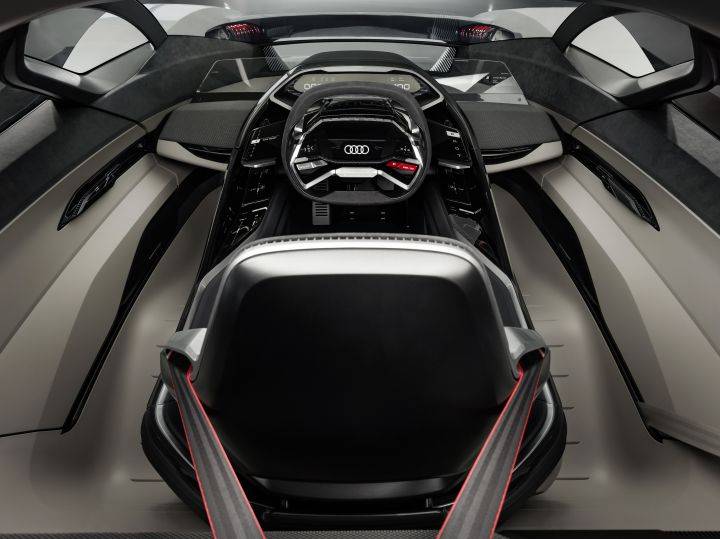 As a result, what they arrived on was an electric hot hatch, with tonnes of electric wizardry and none of the autonomous driving nonsense. Welcome, the Audi PB18 e-tron concept. Created by newly hired folks at Audi's design studio in Malibu, California, the hatchback gets a central seating position like a race car but can make room for a passenger, and his luggage with a 470 liters boot.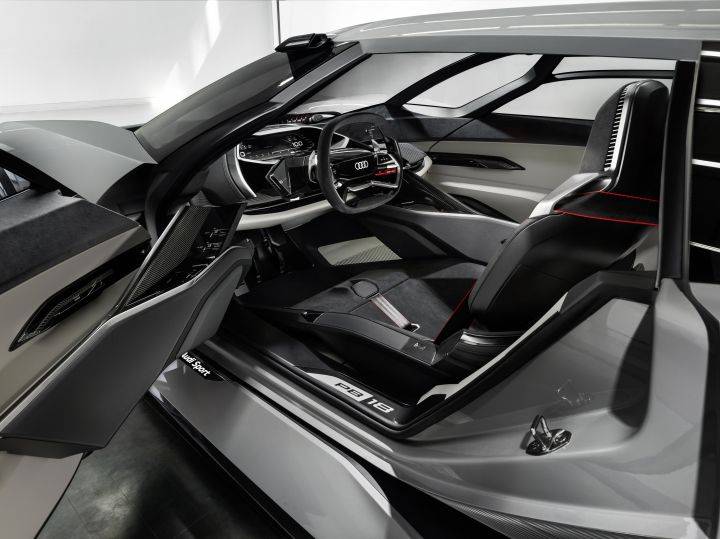 The passenger does not sit behind the driver. The PB18 e-tron makes room for him/her/it by shifting the entire cockpit to the left and opening up space for a passenger, who can hold on for dear life via a 3-point seatbelt. Why hold on? Because while the first half of the name "PB18 e-tron" refers Pebble Beach, the second half refers to the DNA it shares with the LMP1 racing car - Audi R18 e-tron.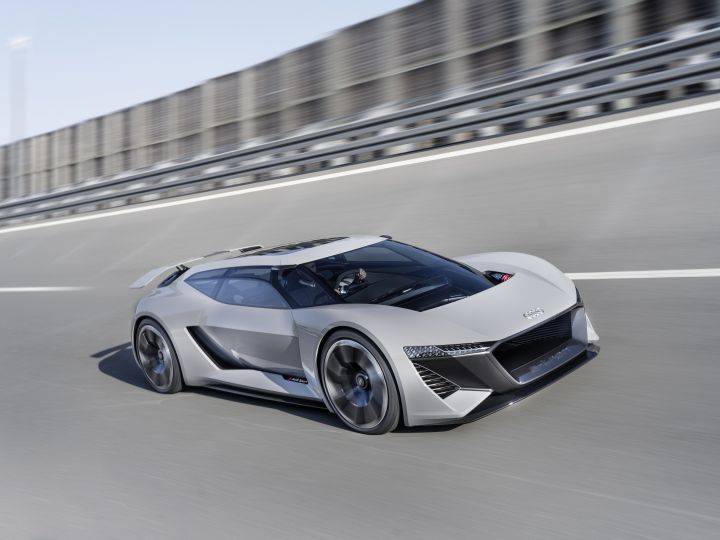 That means the not-so-tiny hatchback is powered by 3 electric motors, one up front and two at the rear. The rear ones are centrally located so the centre of gravity remains behind the seats and in front of the rear axle. Combined, the car has an output of 670PS. But, if you are little greedy and totally insane, you can temporarily bump us this power to 775PS! That's more powerful than the recently unveiled Aventador SVJ which packs a bonkers V12, in a hatchback. And also, you get 830Nm of torque at your disposal as well. IN A HATCHBACK!
Nevertheless, Audi claims that the PB18 e-tron will do 0 to 100 kmph in just over 2 seconds.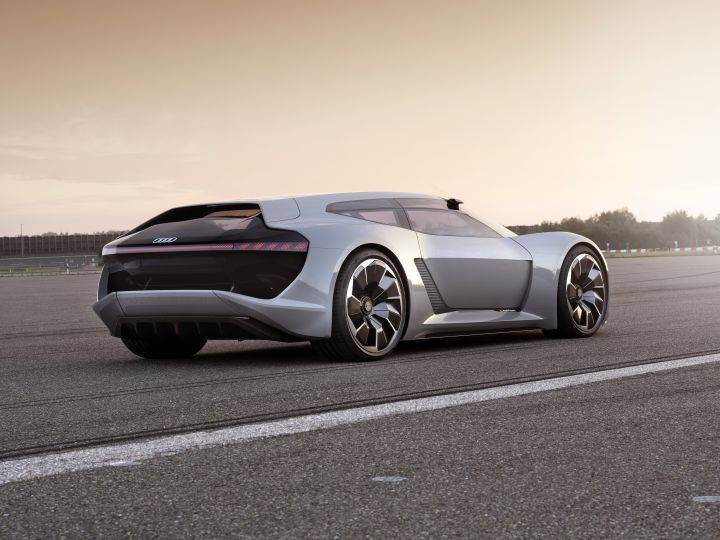 A reason why the PB18 e-tron is so quick, is down to its weight. Made out of a mix of aluminium, carbon and multi-material composites, the car, with the battery pack weighs less than 1,550 kg.
Speaking of the battery, it is a liquid-cooled solid-state battery with an energy capacity of 95 kWh. A full charge provides for a range of over 500 kilometres and via an 800 volts charge the car can fully juice up in about 15 minutes. The Audi PB18 e-tron can also be charged via Audi Wireless Charging (AWC).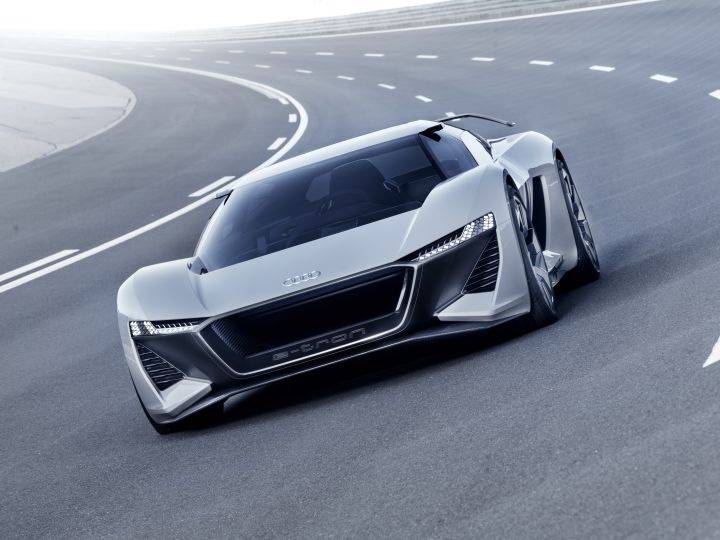 The PB18 e-tron runs on 22-inch wheels which have 275/35 tires in the front and 315/30 in the back. Inside these wheels, sits a 19-inch carbon ceramic disc which works in conjunction with the electric brake to get this thing to a stop.
---
Source: zigwheels.com