Mahindra-owned Automobili Pininfarina has released the first teaser image of its upcoming all-electric hypercar codenamed the PF0. The image shows the rear section of the car, revealing some interesting details such as the split rear spoiler that also houses the tail lamps. The spoiler even features cuts on the surface that could possibly act as air brakes to bring the car to a halt. Meanwhile, the rear half of the body swoops down neatly into the tail. From the image, it's quite clear that the upcoming hypercar will be nothing like the hydrogen-powered H2 Speed concept (below) that was first showcased at the 2016 Geneva Motor Show.
"The design of the PF0 is very special, with lots of unique design touches like the split tail that gives the car a special identity," said Luca Borgogno, head of Design at Automobili Pininfarina. Meanwhile, Michael Perschke, the CEO of the company, said, " The PF0 will look like it has been designed with just a few strokes of the pen, and what it stands for is purity of design and purity of emissions."
When launched, the PF0 will be limited to just 150 units, of which 50 units will be made each year starting from 2020 to 2022. The newly formed carmaker has said that it has received positive response for private viewings that were held at the recently concluded 2018 Pebble Beach Concours d'Elegance.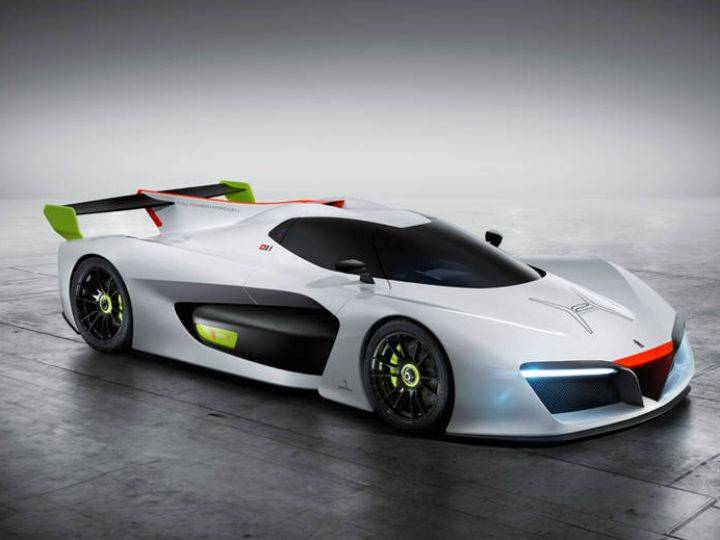 As far as power output goes, Pininfarina says the final production version of the PF0 will have about 1900PS of power, which could potentially send the Bugatti Chiron into hiding for a while! The carmaker says that the hypercar will be capable of hitting 100kmph from a standstill in "less than two seconds" and will easily crack the 400kmph barrier. Tall claims? We hope not.
The hypercar, which uses a modular platform co-developed by Rimac Automobili, a Croatian electric supercar manufacturer, will use Mahindra's learnings in engineering race-winning powertrains for Formula E. Set to be revealed at the 2019 Geneva Motor Show, it is expected to cost over Rs 14 crores (excluding taxes). Sadly, it won't be coming to India as it will only be offered in a left-hand-drive configuration. However, it could still act as a halo product for Mahindra's ever-expanding EV business.
---
Source: zigwheels.com
---
For in-depth, objective and more importantly balanced journalism, Click here to subscribe to Outlook Magazine
---