Young Politics
Forget chasing politics out of education as it had promised it would do, three years after coming to power in Bengal, the ruling TMC finds its student activists being subjected to the same violence it cannot contain. It was time for the city of Calcutta to go into shock yet again over another untimely death when it woke up to the news this week of a 21-year-old college student who had been brutally beaten to death merely for campaigning for student elections. He belonged to the TMC union and was allegedly killed by students belonging to the rival Left political group. SFI (Student Federation of India), the student union of the Communist Party of India (Marxists) has denied the charges. Political parties of course are pointing at each other over the issue. But when will they learn that does it matter which political party a young student who dies belonged to? Doesn't the horror lie in the fact that both administrations – the previous Left regime and the current TMC regime – have failed miserably to create an atmosphere of peace in the educational institutions of the state and instead have only been blaming each other as the lives of so many young men and women get whiffed out by the vicious political climate of the state?
Educationally Dependent
Speaking of education, this week another rather worrisome trend about the state's educational system surfaced. Though it is no secret that in Bengal from an early age students rely a great deal on private tuitions to supplement what they learn or not learn from their respective formal educational institutions, the magnitude of the dependence came to focus this week. A survey conducted by the NGO Pratham has indicated that Bengal has one of the highest numbers of students enrolled in government educational institutions across its rural base who feel the need to employ a private tutor. The only bright side to this startling fact is that at least students in Bengal don't believe in the Pink Floyd motto: "We don't need no education." Even as the bleakness of their educational institutions stare them in the face, they seem determined to fight it.
Same To Same
The conduct of the first Aam Aadmi Party's government in Delhi and the populist steps it has been taking since it came to power – subsidised water and electricity, for instance – is being compared to what has been called the "immature and overenthusiastic" conduct of the first Trinamool Congress Party government in Calcutta. When we saw images on television of Delhi law minister, AAP's Somnath landing up in a Delhi neighourhood at night and getting into a verbal duel with the police, as he told them to go in and raid a house without a warrant just because he was telling them to do it, we were reminded of Didi's first day at work when she dropped in unannounced at a hospital and got into to a verbal spat with a doctor who tried to tell her about protocol. Not only are political commentators in the state commenting on the similarities but even Arnab Goswami in his popular television news programme News Hour at 9 couldn't resist making a point about the uncanny similarities between Somnath's behaviour and Mamata's (Arnab referred to the incident when the Bengal CM landed up at a police station to bail out a couple of youth who had been arrested.)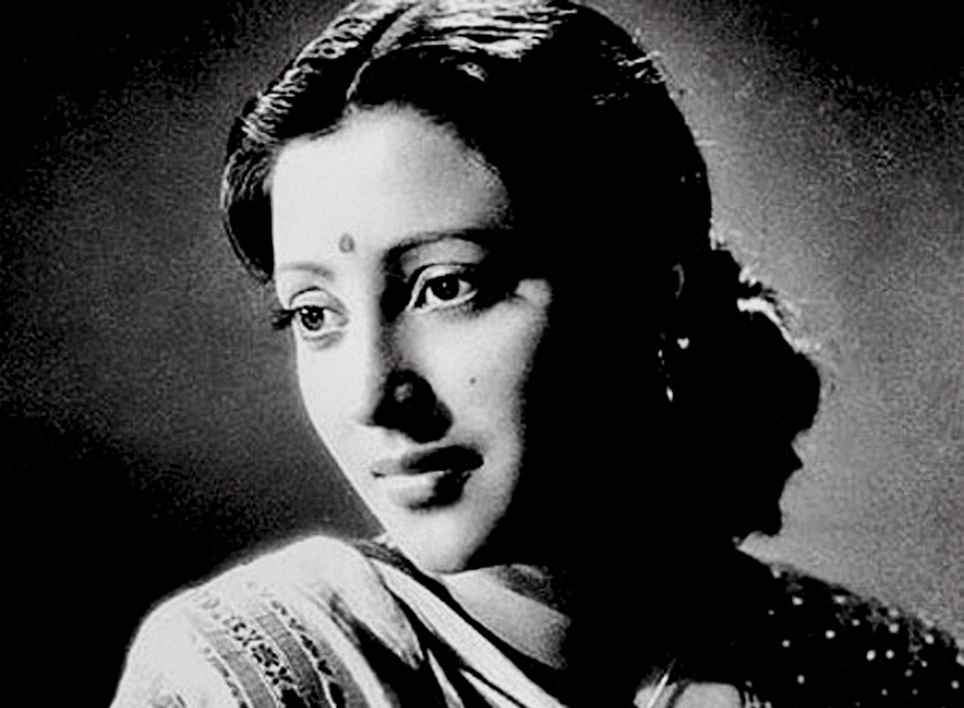 The One Who Never Aged
For the past 33 years, Calcutta did not get to have a single glimpse of Suchitra Sen (well, except one – an unfortunate one according to her family) the most sought after Bengal actress during the Golden Age of Bengali cinema in the 1950s and 1960s, who had simply ruled the screen and was the undisputed number. She had withdrawn from public life, zealously guarding her privacy, allowing only her closest family or her support staff to get near her. But Calcutta, strangely, had always felt a sense of reassurance that she was there. "Our own Greta Garbo", was what the city's culture and cinema lovers called her.
But if Sen was sought after at the peak of her career, she was perhaps much more sought after after she decided to go into exile. Newspaper editors and journalists longed for and kept hoping for that one exclusive interview. Maybe one day, everyone hoped, she would say yes to what were, initially, persistent, but gradually became less frequent requests. There was so much interest in her, that the media, which would always have to resort to recreating her "present image" by sewing together snapshots of her past aura. But Calcutta never tired of even these. Every news item or snippet on the former reigning queen of Bengali cinema, was lapped up by the Calcutta public, hungry for any news of their favourite yesteryear star. "She was legend and an icon for us women," said a 79-year-old grandmother. "We didn't go to watch her films just to watch her acting but we followed her style, her fashion sense blindly." An 80-year-old man said, "She was very beautiful and Uttam Kumar created chemistry together."
Throughout the time she kept herself exiled, there was much interest in Suchitra Sen, that even Bengal's most respected news channels, couldn't resist the temptation to indulge in an out and out "yellow journalism." A top news anchor got himself admitted as a patient of a hospital where she had been admitted a few years back, sneaked in and got a good look at her from close. The same channel also ran an "exclusive" footage which had taped an elderly and plump Suchitra Sen pacing up and down with a walking stick, her gray hair tied back in a short pony tail. This invasion of her privacy angered her family. Suchitra Sen's daughter Moon Moon told me, "I can't believe anyone can stoop so low as to do that (posing as a patient.)." Sen's granddaughter Raima and Riya too said that this had not only annoyed the family but her also. At the root of all these attempts to intrude is an image, an aura of unattainability, which Suchitra Sen managed to keep alive till the day she died.
Many often wondered how long Suchitra would stay away from public life. It was a mystery how anyone could do so for over three decades. But she proved that she could do it. Born in 1931 as Roma – Suchitra was her screen name – between her first film in 1952 and her last in 1978, Sen had acted in 62 films, including 7 Hindi. She received national and international critical acclaim for her acting including the Silver Prize for the Best Actress at the Moscow Film Festival in 1962, making her the first Indian actress to be awarded at an international film festival. She was awarded Indian Government's Padm Shri in 1972 and the state of Bengal's highest civilian award Banga Bibhushan in 2012. She had turned down the Dada Saheb Phalke award reportedly because it would entail her to receive it publicly at Rashtrapati Bhavan.
Suchitra Sen has been admitted to the hospital several times since but each time, we all breathed a sigh of relief that she came out of it and went home. Many in Calcutta hoped that this time too she would go back home. Her admission to Calcutta's Belle Vue Nursing Home and the details of her health as usual made front page headlines. This time Bengal chief minister Mamata Banerjee visited her three times. In fact, today (the morning of her death) the CM had been there throughout. 82-year-old Suchitra, who had been admitted with acute respiratory trouble on December 24, had suffered a massive heart attack at 8:25 am. The news extinguished the glimmer of hope that many nurtured of seeing her again. The only images of the octogenarian that will remain in the public domain is that of, as one young fan said, "an alluring young woman who never aged".