Last week, in Kingdom of Queens, Namrata Joshi wrote about women coming into their own in Bollywood. But she didn't dwell enough on how the new breed of writers and filmmakers are ushering in that change, says this response to her piece.
Exhibit 1: Hasee Toh Phasee—an unlikely title for this lovely film about a girl unlike other girls. She has come back home after a long time. She's come to meet her dad. The family is livid. They do not want to see her face. The anger is voiced by the uncle who is in his element. He rebukes her and even lands a slap or two. And then her dad arrives. He starts off by asking his brother to hit her more for she has committed many mistakes. But then he suddenly changes tack and announces that he still loves her and cares for her. He's been waiting for her, he says. The family is shocked but the decision has been taken and she is taken back in the family fold. The movie shifts to her unusual romance with the guy who's marrying his sister.
Parineeti Chopra was the girl and Manoj Joshi played her dad. Watching him in the role was like watching millions of dads who are proud of what their daughters do. Manoj Joshi provided Parineeti Chopra's character with an extra sheen and gave her that extra dimension, in addition to the written material she was working with while doing her scenes. Movies get better because of such collaborations. But all of this happens because a director envisions it so, as finally he is the helmsman. He understands the complexities and priorities of each of his characters. He knows how it is all going to pan out for the viewer. His writers have provided him the scope of the scene with all the power of the written word and he needs to serve it up it with his own visualization and what we call commonly as the "touch" or flair.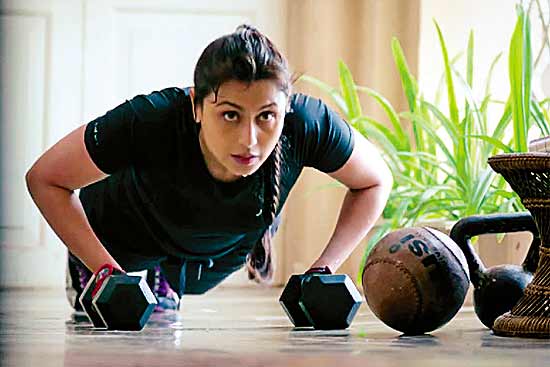 Exhibit 2: Another recent film: Mardaani. The lead character, played by Rani Mukherjee, is a lady police officer in Mumbai. She has taken a suspect into the police jeep using a ruse. There is a slight smile on her lips. We, as viewers, are in with her on her trick. She asks the suspect some normal questions to put him at ease. And then she changes tack and addresses her associate who's sitting in the rear seat, beside the suspect. They steadily build up the tempo of the scene using colloquial humour. Suddenly, they both spring a rude surprise onto the suspect. He knows he's been had. And that is the cue for another surprise, as the film shifts to another gear.

Brilliant work by all concerned. The actors in the roles of the associate and the suspect help Rani 's work as a no nonsense police officer who needs to crack a case that's personal to her. They help Rani's work as a police officer, without making any allowance for her being a woman. The writers write an effective and tight scene. The director makes it gripping by using the camera very tightly in the interior of the jeep, keeping it gritty. Rani's expressions are kept to a minimal but it is all there. Happiness, inquisitiveness, sense of trouble, revving into activity and a kind of despondency at losing a possible informant. The director is in control. He's had big failures before but he knows what he is doing here.

These are just two cases. I have not even come to other major films with women as lead characters this year: Queen, Revolver Rani, Bobby Jasoos, etc. But I wish to make a point: In Hindi films, women have finally become full-fledged characters around whom writers and directors have started to build stories, scenes and acts very assuredly and comfortably. They now seem to have the belief that they will end up somewhere good. Which is why the scenes are being conceived as they would be for a big male star like Amitabh Bachchan back in the days. Which is why you have screenplays that allow the woman character to be embellished with many accoutrements even if she just happens to be in the scene—not really doing a lot of acting, as they commonly say. Add to it professional casting, good lighting, snappy dialogues, fine editing and a director's vision that's unwavering. The results are there for all to see.

But how has the industry arrived at this stage of growth? Elementary. The Indian film industry switched gears and started looking at its women characters with new eyes after some films like Kahaani, The Dirty Picture, Band Baaja Baaraat, Ishqiya et al did reasonably well. Another thing that happened was that the stories moved from Mumbai to other towns and cities. The change in environment, among other things, led to diverse—and spicier—women characters. Suddenly, as if, the writers realized that their women had more dimensions. Lips smacked and keyboards quivered. With a new palette, new stories were round the corner.

And then there are the all-important directors. Unafraid to think afresh. From varied backgrounds. Wanting their stories to forge a new path: So, a Queen went on a honeymoon from Rajouri to Paris; a Rani from UP badlands wanted a toyboy; a couple of devious women swindled a maverick swindler duo in Dedh Ishqiya in an UP town; a lady detective in Hyderabad decided to brave it out in Bobby Jasoos.

Another thing happened, this time away from the screen. Post-1991, in the last two decades particularly, the women all over India have been getting liberated from age old shackles, slowly but definitely. Getting educated, moving to newer cities, looking for employment and securing life, as it were. It had to reflect in our movies too. The writers, many of them women themselves, caught on to this. So, in came newer characters: women who are strong, in your face and spirited. A clutch of films over the last eight years have shown such characters. The male counterparts and other characters also grew up on screen and provided the Yang to the Ying.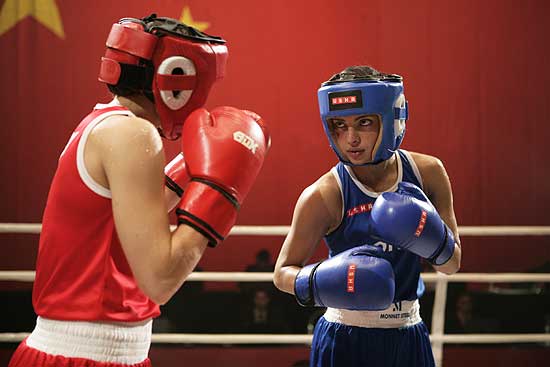 Exhibit 3: Take a look at the arrival of Mary Kom.
A sports film, Mary Kom, could just have been that: a good old "against all odds" gritty sports film. But real events in the boxer's life involved a man called Onler. He actually told this feisty lady that he would look after house and kids while she tried to go back into the ring after motherhood. Where would India get a more urbane and humane character than this real-life Onler to support the on screen Mary Kom?

The result is for all to see, even if it's a bit of a melodrama that doesn't tick all the boxes. The writers got the essence of this unique relationship and this audacious couple. Mary Kom is on its way to being a winner! Another "woman oriented" film has hit the ground running.
---
Indraneel Majumdar is a Real Estate Asset Entrepreneur doing business out of Bangalore since the last three years and a film and music buff who cannot start a discussion without a Hindi film analogy.