Ford and Mahindra have announced that they will work together for a period of three years to study cooperation in multiple fields. Both the companies will depute their respective teams to analyse each other's strengths for a possible strategic tie-up.
Clearly, electrification appears to be on top of Ford's agenda as Mahindra already has a couple of EVs (electric vehicles) in its India lineup. The government has also stated its intention of turning to electric mobility by the end of the third decade of this century, and carmakers are busy preparing for the mega market switch. While Ford has EVs in its global portfolio, none of those are based on the cars currently on sale in India. The Indian market is price sensitive and import duties are high. Therefore, carmakers are not keen to add CBU (completely built unit) EVs to their Indian portfolio. If the collaboration with Mahindra takes place, Ford might gain access to Mahindra's EV tech. Building EVs together should help bring down both Ford's investment cost as well as Mahindra's scale-up cost.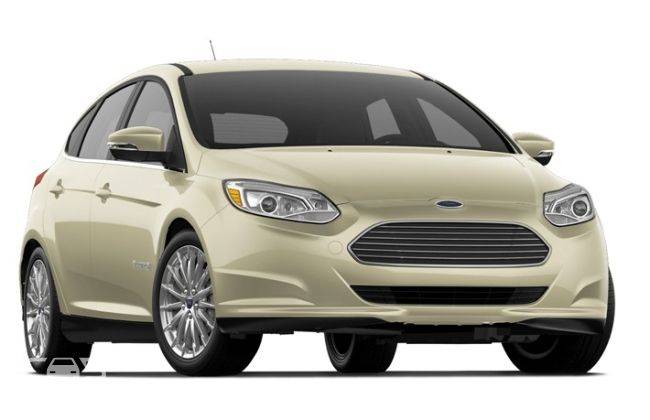 Ford Focus electric
Apart from electrification, mobility and product development are other key areas the two companies will be focussing on, suggests the official release. Mahindra has had a presence in the utility vehicle space for the longest time in India. Besides a wide UV portfolio, Mahindra also has Ssangyong's SUV expertise in its kitty. The SUV space is currently the segment to be in, and Ford knows this as it has been enjoying a good run with its compact SUV, the EcoSport. So, can we see another Ford SUV built specifically for the Indian market?
With the two carmakers studying a collaboration in India once again (it was Mahindra that helped Ford set shop in India in 1995), it is possible that Ford could make use of Mahindra's extensive network, especially in rural areas, to its benefit as well.
The other areas that the respective teams will study are:
Connected vehicle projects
Sourcing and commercial efficiencies
Distribution within India and improving Ford's reach within the country
If the patriot in you sees only the American carmaker reaping benefits out of this possible future collaboration, Mahindra could use Ford's helping hand to expand in other emerging global markets too.
Post the three-year collaboration, teams from both the companies will analyse whether a marriage is possible or not. For the time being, the relationship status has been set as 'complicated'.
---
Source: cardekho.com