Surprise, surprise, ?Parrikar's heart beats for Goa
"Defence Minister (and former Chief Minister) Manohar Parrikar is physically present in Delhi, but his mind is in Goa and heart in Mapusa," said deputy CM Francis D'Souza in August. The latter incidentally, also from Mapusa and a childhood friend of Parrikar, very much wanted to be CM after Parrikar moved to Delhi but was passed over because the RSS did not buy into his cringe-worthy comment that he was a "Christian-Hindu" and instead made someone who was a karyakarta (Laxminkant Parsekar) the Chief Minister of Goa.
But, while D'Souza's comment on Parrikar's ties to Goa was sentimental, the observations last week about the defence minister coming down to campaign for some of the 685 candidates in the fray in the 159 wards of 11 municipal bodies which voted last Sunday in the state invited derision. A sample: NCP spokesperson Trajano D'Mello said. "Never in the past has a Union Defence Minister participated in municipal polls campaign even if it was on party lines. This is a shame for the country."
? ?
Congress general secretary Sunil Kawthankar added, "It is a shame to see that when serious issues are happening at the border, the defence minister is busy in local politics."
The BJP was hard put to defend Parrikar. At first, State unit president Vinay Tendulkar said, "Parrikar is in Goa for Dussehra and is not campaigning. Since he is here, he is guiding the BJP workers. He does not have any public meetings. But if he does, I see nothing wrong as he is a Defence Minister in Delhi but in Goa he is a grassroots leader," he said.
? ?
Two days later, CM Parsekar again had to justify Parrikar's presence as a, in the words of a smart Alec, "ward-boy". He said, "BJPs leaders are karyakartas first. As all leaders, right from Prime Minister Narendra Modi to the CM of a BJP-ruled State, have risen to a higher post from a grassroot karyakarta, it is the duty of all to give some time to the karyakarta who is contesting the municipal elections."? ?
Thoroughly fed-up of all the criticism, Tendulkar remarked, "Whatever you may say at the end he is a Goan leader." No arguing with that!
But what one cannot argue with is Parrikar's constant presence since he reluctantly packed his bags for Delhi last November. One can even say he is a non-resident Defence Minister but with virtually both his feet in Goa. For instance, in April he was inaugurating a fish stall in Panaji while a defence deal was negotiated by PM Narendra Modi during his visit to France.
Soon after moving to Delhi, Parrikar was here all the time meeting with BJP MLAs and ministers with files in tow to discuss development projects. Parsekar has kicked off Parrikar's looming presence now and put a stop to this practice. In August, when D'Souza was talking about Parrikar's physical presence in Delhi, he was actually at the inauguration of the renovated building of the Mapusa Municipal Council. Parrikar still shows up opening a supermarket and such like, making a mockery of the hype that surrounded him as the first CM with a degree from IIT, Mumbai, who would blaze glorious trails as one of the four biggies in Modi's cabinet.
He seems to be doing to Parsekar what Modi has done to him. Be a Super Chief Minister of Goa like Modi is trying to be India's Defence/Foreign minister while those appointed for the post have to be satisfied with crumbs.
Parsekar emerges from the shadows
Parsekar had staked his prestige on the results — even calling it the semi-final before the Assembly Elections due in 2017 — and he has reason to be content because the BJP won outright in six municipalities (Pernem, Sanguem, Curchorem, Mapusa, Mormugoa and Bicholim). It was washed out in Margao, Quepem and Valpoi while it got a foot in the door in Cuncolim and Canacona.
For the BJP, the results of Sunday's municipal polls is good news because despite its famed flip-flops on many issues (casinos?,? for instance) it has recovered six months after its poor performance in the Zilla Panchayat polls. In fact, it was the setback then that had led it to hold these municipal polls sans party lines.
Parsekar proved that despite the infighting in the party, the resentment over the BJP government's action or lack of it on the Regional Plan, illegal mining and his own lack of charisma and his foot-in- the- mouth disease (he had told women sitting on protest in the sun that they would get dark and will not be able to find husbands!) could be overcome. Not even the hurried ordinance last week to keep Goa University VC Satish Shetye in his post in the face of the Governor's veto that has caused outrage in the chatterati, affected him.
Parsekar's insecurities over Big Brother Parrikar also were laid to rest and now he can claim to be a BJP leader in his own right and can give the party more than a fighting chance in the Assembly elections.
S?o he can be forgiven for claiming, in his euphoria, that BJP won by a "landslide" and tasted a "stupendous" victory.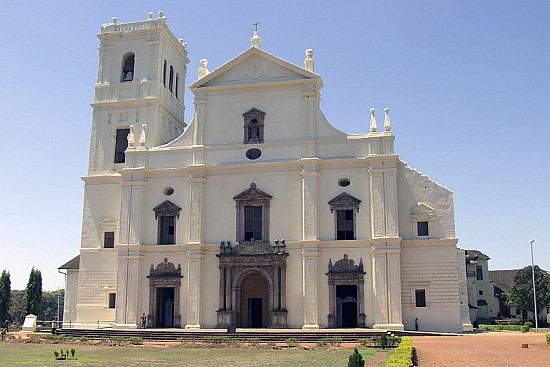 BJP bids goodbye to Catholic votes
?T?he results have however given him cause to worry with assembly elections about 15 months away. Largely because Catholic-dominated Salcette taluka which includes Margao and Cuncolim municipal councils have given the BJP a thumbs-down.
Early this year when Zilla Panchayat elections were held, the sentiment among Catholic voters was clearly anti-BJP as opposed to March 2012 when it was their backing that made it possible for it to rule Goa with a huge mandate. As MLA and GVK supremo Mickky Pacheco, for whom the BJP government went out on a limb and sought his pardon from the Governor from his six-month jail term, said: "The BJP should go into introspection mode and find out why the minorities are running away from the party."
Even more cause for worry is Canacona at the southernmost tip of Goa, a traditional stronghold for the BJP, where only 2 of the candidates supported by the local MLA and sports minister Ramesh Tawadkar were voted. While three more were independents in the Canacona Muinicpal Council and have thrown their lot in with the BJP for the moment, the other 5 owe their allegiance to former MLA Vijay Poi Khot and have been spirited away to a secret location to prevent poaching by the BJP.
The message for the BJP is also that it was no match for the combined might of Independent MLA Vijai Sardessai and former CM Digambar Kamat. For Vijai Sardessai, who could be a future CM of Goa, it was win-win when his panel (Fatorda Forward) won all the 11 seats in Fatorda. Ecstatic at pulling off such a stupendous victory against the BJP, he has now renamed Fatorda Forward as G.O.A (Goa Opposition Alliance) Forward.
For Kamat, while he appeared to somewhat shake off the taint of allegedly taking a bribe in the Louis Berger JICA project because 6 out of his 11
? ?
candidates won, he appears to have lost his grip over Margao where all of his 11 candidates had won in the 2010 municipal polls. And for the BJP, it has failed in its grudge match against Kamat — remember, his ?defection in 2004 to the Congress had toppled the BJP in Goa.
Congress, virtually no show
While Congress satraps made it possible for the party to win in Valpoi, Quepem and Margao, the party itself was lackluster in the run-up to the poll. Apart from quips and armchair pronouncements, the party failed to tap into the dissatisfaction of the electorate. It appears that the party is still on the backfoot three and a half years after it was given a drubbing in 2012 by the BJP.
Not even in Salcette where voters can be described as low hanging fruit for the party, did it even lift a finger. One had to be content with flippant remarks like this one by its spokesperson, Sunil Kawthankar. "The party which came to power with a landslide victory was reduced to a marginal victory during Zilla Panchayat elections and now for the municipal polls too they have lost almost half the municipalities." And this gem by him: "It's like they came in distinction in March 2012, then first class for ZP polls and today could achieve only second class." And that begs the question, what about the Congress?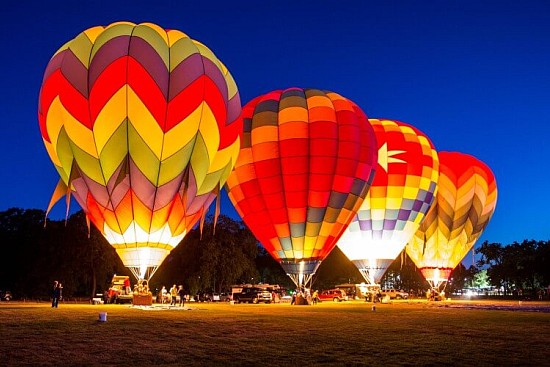 All hot air?
At least that's what BJP MLA Vishnu Wagh thinks about the hot air balloon that was launched about a fortnight ago as Goa's tourism season kicked in. Wagh, who has never been afraid to speak his mind, says these balloons belong to the category of "failed Western ideas that are sought to be imposed on Goa, when it was not needed".
He said, "Take the example of Rajasthan, they don't have hot air balloons, yet they have many tourists visiting there, or that of Kerala or Ajanta and Ellora. They have all survived by preserving and promoting the heritage of the place."
But the Minister for Tourism, Dilip Parulekar, who gave the green signal for the project and the operators of the adventure project, Tiger Balloons Safaris — Camping Retreats, are happy with the response. In fact, the operators will increase hot air flight charges per passenger by Rs 2500 to Rs 9,500 from November 1. Also, they plan to increase charges further in December and January, which is the zenith of the tourist season in Goa every year.
But, as always the tourists enjoy and locals are inconvenienced. Last week, three Dramapur-Sirlim panchas filed a complaint with the Margao police over the landing of a hot-air balloon in the village. "We would like to bring to your notice that a hot air balloon with six people on board landed in the field areas of Dramapur early in the morning. The people were later questioned by locals as it could have caused serious damage to a residential area of the village or State at large," reads the complaint filed by panchas Dominic Noronha, Bernard Rebello and Netty Ferrao.
But Parulekar is gung-ho about tourist numbers (he says 4 million came last season and is anticipating 6 to 7 million this season)?. Evidence on the ground is that with all the long weekends, there has been a rush of domestic tourists?. But international charters bringing foreigners, on whom the tourist sector depends to bring in revenue, have not brought much cheer in the four weeks since the new tourist season began.