LONDON
Arundhati Ray and her husband came to Britain in the late 1960s. Over their many annual summer visits to India, they realised the convenience of having their own space and freedom rather than plaguing their relatives with a monsoon of suitcases and laundry. Taking advantage of new laws allowing foreign passport holders to buy properties in India, she bought a flat back home in Kolkata. It now serves as a getaway for Arundhati, who is now 69 and lost her husband four years ago. "I can now escape the hard winter in the UK and live in pleasant weather in India for 5-6 months as I am retired now," she told Outlook.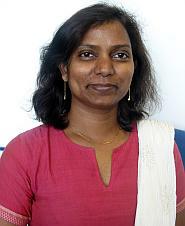 Dr Ruth Kattumuri
Arundhati's escape from the harsh British winter was serendipitous, but for Monju Banerjee, also 69, the idea of retiring in the homeland was never in doubt. As she told
Outlook
, "Old age is very lonely abroad. In India you always have lot of people around you and you can also afford to keep a maid to look after you." Her foray in the real estate market left her gushing at the smooth manner in which she clinched a deal for a house. "The process is straight forward, if you buy from a well-known developer," she says. "But even if you are not buying to live there, buying a property in any Indian city is a good investment."
The pull of homeland and investment in a rising India persuaded Kirit Nanalal Bhuva, a 59-year-old Gujarati, to purchase residential plots in Pune and Ahmedabad. As he told Outlook, "We have lived in London for 40 years, but it is not like you forget about your home. And naturally you think one day you may return but also there are good business reasons for looking to India now." Bhuva, too, thinks the Indian real estate market has changed dramatically, luring people like him to their roots, but he feels there's still scope for improvement. "In India nothing is totally straightforward," he sighs.
It seems the Indians are coming home. After having achieved their aims of economic comfort and creating a better life for their children, the immigrants to Britain in the 1960s now want to see out their autumn years in the motherland. Someone, somewhere, smelled the sterling— and inspired the Indian government and businesses to try to harness the spending power of the country's diaspora that has hit retirement age. Gone are the dodgy brokers, fraudulent realtors and the garotte of bureaucracy. Instead, you have a clutch of developers and banks which have become increasingly aggressive and savvy in targeting this 'Generation Des'.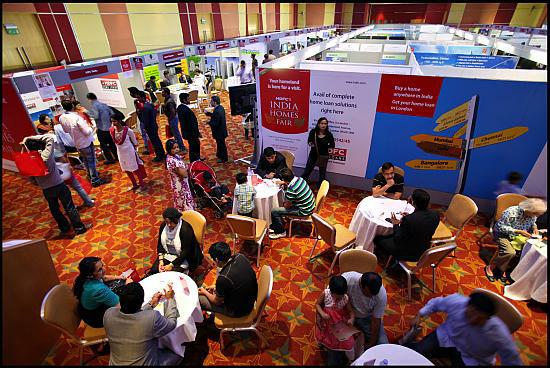 The HDFC third annual Indian Homes Fair, London
For four years now the HDFC bank has held an India Homes Fair in London at grand hotels, attracting thousands of prospective buyers from Britain's diverse Indian communities. Says Arijit Sanyal, head of HDFC in the UK, "We invite developers from all over India to showcase their properties here and we do extensive marketing within these NRI and PIO communities. Then we see over the next six or seven months much of this interest translates into sales, especially as so many Indians return home during Diwali, Christmas or Puja times."
Indian property companies echo Sanyal. Says Mudhit Gupta, founder of EMGEE, which specialises in luxury developments in Goa, "UK NRIs are now even more keen to invest in India since growth in the UK real estate market is very low. There are other reasons as well— India witnesses all the four beautiful seasons, low cost of living and most of all it is about coming back to your family, your roots!" But it's not just the oldies who are chasing property in India. For instance, Payal Aeran of Hamptons International says the children of older NRIs, or younger PIOs (Person of Indian Origin), have begun to buy properties in India, not to stay in but as an avenue for investment.
This trend has received impetus because of structural changes in the real estate business. Vikas Pota, who's the author of India Inc: How India's Top Ten Entrepreneurs Are Winning Globally, cites two such changes— elimination of bureaucracy and Indian companies realising that they have to offer a higher quality of service. "Which is why management agencies have stepped in, paying bills and maintaining a property owned by someone here."
One such agency is Unesta Property Services, which specialises in management of homes in India bought by NRIs in the UK. Launched last year, the company has already attracted a groundswell of interest. Its managing director, Vikram Goyal, says, "Five or six years ago when I would talk to people about properties in India they would practically slam the phone down on you, as the perception was that everyone you deal with is a crook. We don't struggle now."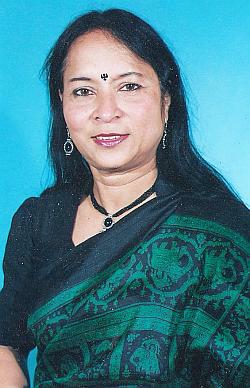 Ratna Ghosh
Most NRIs also want to know whether selling property is as simple and smooth as buying it. This question assumes importance because once the earlier generation stops utilising their property— on account of death, for instance— their children are unlikely to return to India as frequently. The property then has to be sold. Most NRIs aver that not only resale has become easy, it often provides an excellent return on investment. Ask music teacher Ratna Ghosh, who decided to sell her Kolkata flat which she had purchased in 2007, once her husband passed away. She told
Outlook
, "After my husband died I did not relish the idea of staying alone on the 15th floor," she says. "The transaction was smooth and caused little fuss, thanks mainly to the professionalism of the banks and realtors involved in the sale."
Ultimately, though, as Dr Ruth Kattumuri of the London School of Economics says, it is about what India has to offer to retirees who may wish to swap the infamously grey British weather for the sunny days of their youth. "For a very reasonable amount of money they can get a home, people to look after them, easy access to medical care— whereas you could wait months for an appointment on the NHS— but what drives them is that they feel they have achieved their economic aims for themselves and their children, and now they want to live comfortably."
The strong links already present between India and its outposts in Britain are indeed likely to provide a rewarding market for years to come— so long as people arrive on these shores and one day wish to return home. As Kattumuri says: "There always remains an inherent desire to go back to the motherland, it has an aura for them." An aura it seems that can now be for every NRI for a very reasonable price.