The long road to retribution

It was to be a road show that would revive the sagging spirits of the Congress. AICC vice-president Rahul Gandhi was to land in Hyderabad and then travel to Adilabad district in Telangana to take up his padayatra for farmers. Congress leaders went all out to decorate the city with "Welcome Rahul Gandhi" banners and city police conducted the mandatory security drill but it was all in vain. Rahul Gandhi changed his plans overnight and instead landed in Nanded, Maharashtra from where he headed to Nirmal in Adilabad. The distance from Hyderabad to Nirmal is around 223 km and the Congress leader probably wanted to avoid the long route despite party leaders working overtime to make the road show a massive success. He chose instead to focus on the main issue at hand, that of farmers' suicides. His 15-km padayatra involved stops at families of farmers who committed suicide and many who were fighting for compensation to whom he handed out cheques. Rahul Gandhi visited five villages, Koritical, Rachapur, Vadial, Pottupalli and Laxmachanda mandal in his interactions. Later on, he addressed a farmers' rally.
Gandhi again attacked the Land Acquisition Bill of the BJP government and said that Prime Minister Narendra Modi merely watched as unseasonal rains wrecked havoc in the lives of farmers. He called KCR a "mini Modi" who went back on his poll promises, especially those made to the farmers such as loan waivers.

Leaders of the BJP, Telugu Desam and the TRS have lashed out at Rahul Gandhi though. BJP national general secretary P Muralidhar Rao says Rahul Gandhi has to tour six lakh villages in the country to "atone for the sins committed by the Gandhi family against the farming community". "Rahul Gandhi's visit to Laxmachanda and Nirmal is not enough. He has to go on a prayaschit yatra across the country without footwear to relieve the Congress party and the Gandhi family from the sin of killing scores of farmers," he says.
These remarks were made at a seminar organised by the BJP named "Farmers' suicides during UPA regime" on the eve of Rahul Gandhi's visit. Muralidhar Rao also mocked at Rahul asking him to "first learn the difference between paddy and groundnut crops before talking about agriculture".

TRS MP Kavitha Kalvakuntla also lambasted Rahul for using the platform of farmers' suicides to rebuild the Congress which had been decimated in the 2014 elections. "Whenever the Congress is out of power, it suddenly remembers the plight of the poor and farmers. In 2001, Sonia Gandhi had undertaken a yatra and in 2015, Rahul is undertaking one. Let them undertake yatras. We welcome them but their political opportunism is evident to one and all," says Kavitha.

Hi-Tech Hyderabad

CDK Global, formerly part of the ADP group, recently inaugurated its facility in Hyderabad's HiTec City. CDK provides integrated information technology and digital marketing solutions for the automotive retail industry, with nearly $2 billion revenues and approximately 9,000 associates globally. CDK Global, Inc was spun off from Automatic Data Processing, Inc, a company providing Human Capital Management Solutions, in October 2014.

CDK Global India will initially employ around 800 associates, with 500 in Hyderabad and 300 in Pune. In a chat with Outlook, CDK Global India's Managing director Reddy Malledi said they were keen on attracting more talent to their company, especially in Hyderabad. It has already put up hoardings across the city featuring its own employees, who wear happy faces. Malledi says the difference between Pune and Hyderabad is that while the former city attracts employees from across the country and of course Mumbai, in Hyderabad, it is more of a local talent pool. "But quality wise, I'd say that both centres are even," says Malledi stating that the company will be investing $15 million in India, out of which $10 million will be in Hyderabad. The news has gladdened the hearts of programme developers in Hyderabad who feel that "achhe din" are indeed on the way. CDK Global, which boasts of clients such as General Motors, Volkswagen and Mercedes, primarily hires software and product development engineers in dot net, java and business intelligence.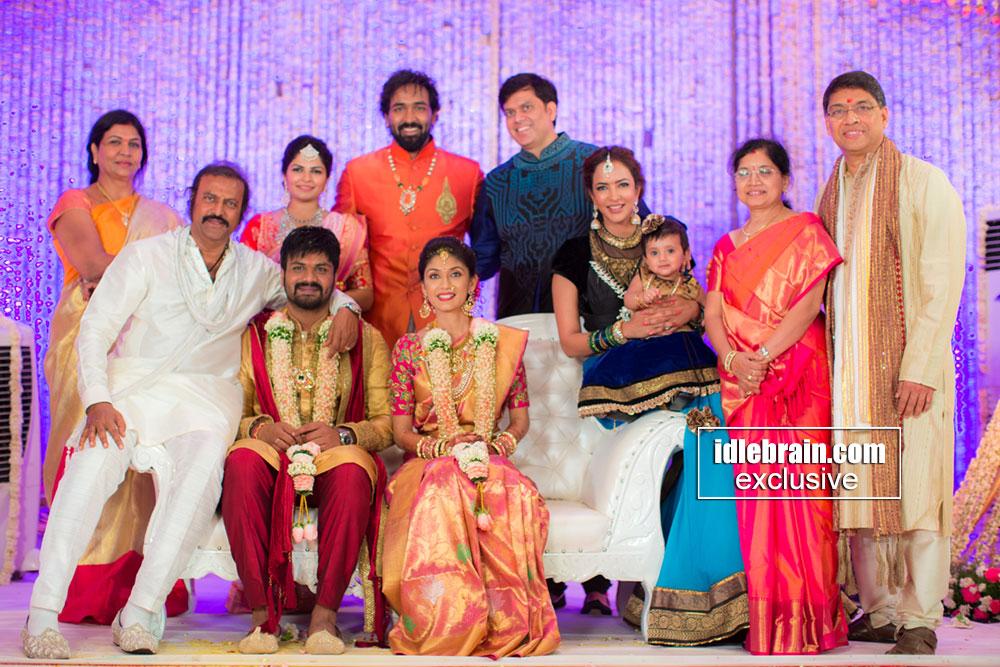 Reddy Malledi, who comes from a background of molecular and organic research, made the shift to programming early on his career. Incidentally, he is also in the news because his daughter Pranathi Reddy will soon be tying the knot with actor Mohan Babu's son Manchu Manoj. Pranithi, who got engaged to Manoj, in March this year is a Mechanical engineering graduate from BITS, Pilani and has also completed a CA course in New York. The wedding is set to take place on May 20, which is Manoj's 32nd birthday as well.

Old city's WWE

The incident of a street fight at Panjeshah in Mirchowk area of the Old City which claimed the life of 17-year-old Nabeel Mohammed has shocked everyone. The gory fight took place on May 3 and Nabeel's opponent in the WWE style battle was Mohammed Awaiz alias Owais Patel. It is suspected that a love triangle was the reason but police admit that such fights are common in the tiny lanes of the Old City where patrolling is limited. After Nabeel succumbed, his friends tried to pass off his death as the result of performing stunts on a bike. They rushed him to a nearby local hospital where the doctor simply declared him dead and did not even bother to inform the police. It was only after Nabeel's father lodged a complaint with the police that a video surfaced which clearly showed Owais raining punches on Nabeel's neck and forehead leading to the latter's death.
Police now say that the parents of two other boys in the gang knew of Nabeel's murder and they have been booked for concealing evidence.

Police questioning has also revealed that Owais was angry as some youngsters made fun of his claims that he wore branded clothes. He first beat two other youngsters Abubakker and Sulemanuddin in wrestling. Nabeel was the third to take him on.

One of the group members, Abdul Qavi, recorded the fight on his mobile while giving a running commentary. After Nabeel's death, he erased the video forgetting that he had shared it on WhatsApp. This video went viral on social media which led to the police cracking down on the youngsters.

Youth in the area admit that such fights are not uncommon and take place for something as simple as a packet of biryani or a weekend of "fun".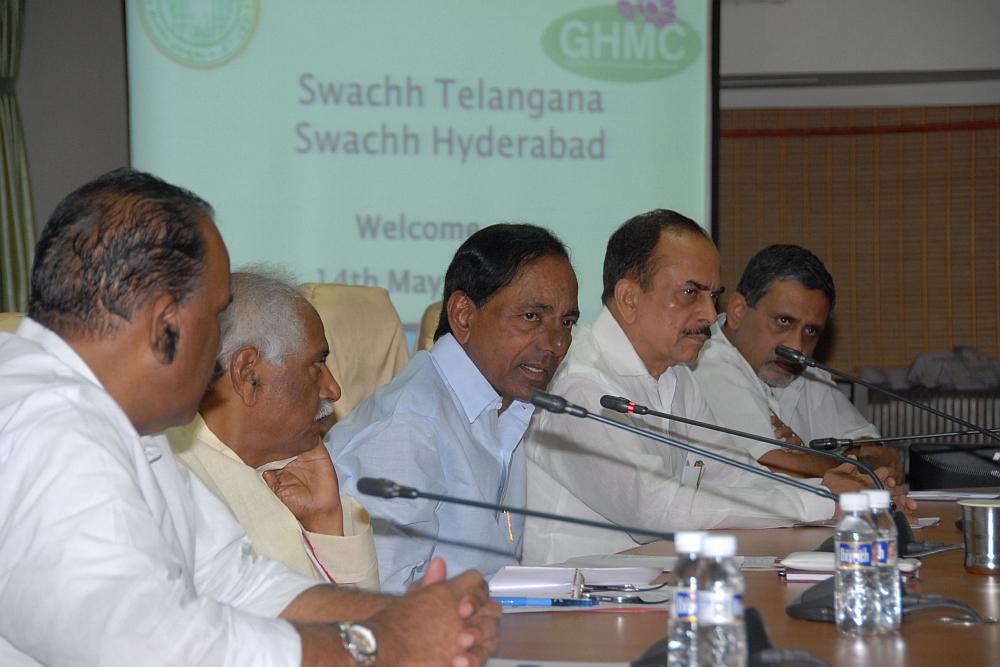 Swachh Hyderabad

The Telangana government is organising a Swachh Hyderabad campaign from May 16-20. Chief Minister K Chandrasekhar Rao has sought the support of all citizens, leaders of political parties, MLAs, MLCs, officials of government departments and the general public to help make the programme a success. He has emphasised that the Swachh Hyderabad initiative would not just be a five-day affair but one which would be taken up for one day every month. Apart from cleaning up debris, sanitation, the CM has appointed nodal officers to prepare detailed reports on problems faced by various localities. These would pertain to electricity, drinking water supply, sewage, roads, parks, local vegetable markets and other basic amenities. Apart from the Governor, the Chief Minister, Ministers, police and Army personnel too would be joining the initiative.