VW has just revealed the first-ever sketch of the near-production T-Cross compact SUV, which is expected to be introduced here under the Volkswagen Group's ambitious 'India 2.0' business plan.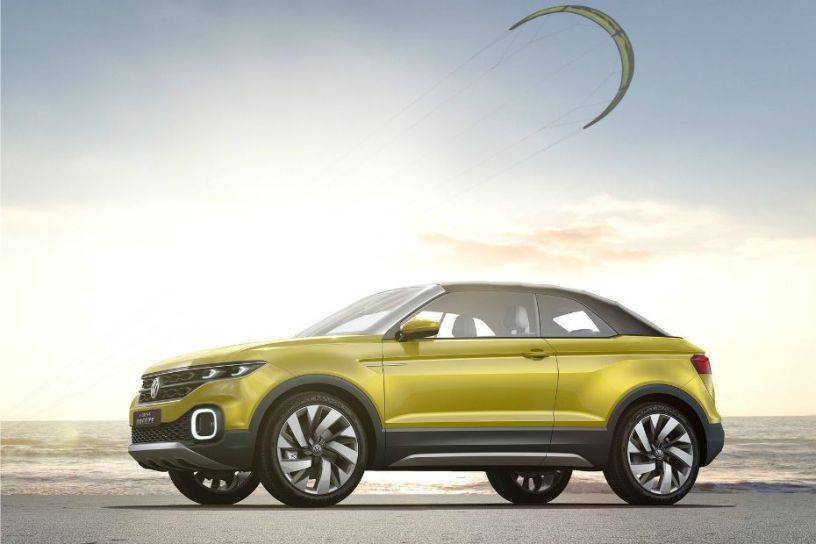 Pictured: Volkswagen T-Cross Breeze concept
The rear section of the upcoming SUV, revealed in the sketch, surprisingly doesn't resemble any of its high-riding siblings, not even the 2016 T-Cross Breeze concept. While its concept and other VW SUVs feature wraparound tail lamps, the T-Cross will have a width-spanning unit. The tail lamps, however, feature geometric detailing in a typical VW fashion.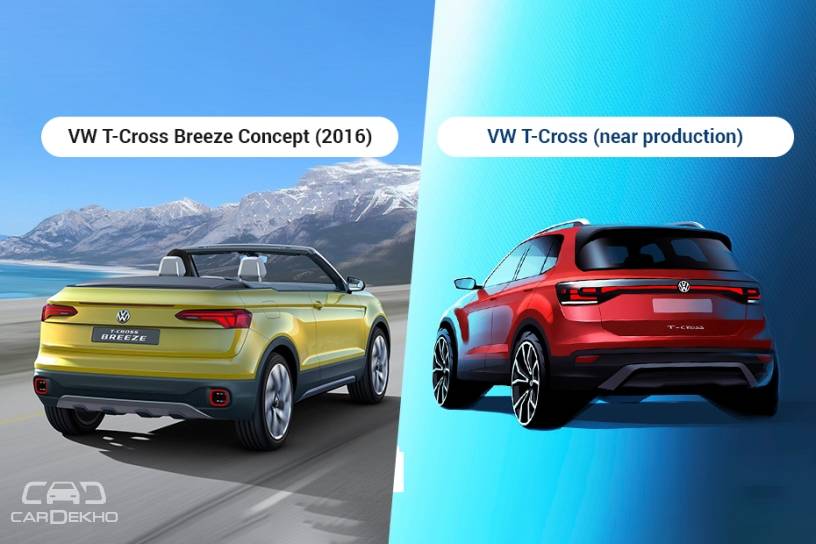 At 4107mm, the T-Cross will be around 160mm and 220mm smaller than the Hyundai Creta and the Renault Captur/Duster, respectively. It remains to be seen whether VW trims it to under 4 metres and position it alongside other sub-4m SUVs like the Vitara Brezza and EcoSport in India. That would allow the carmaker to make it more affordable for the Indian market.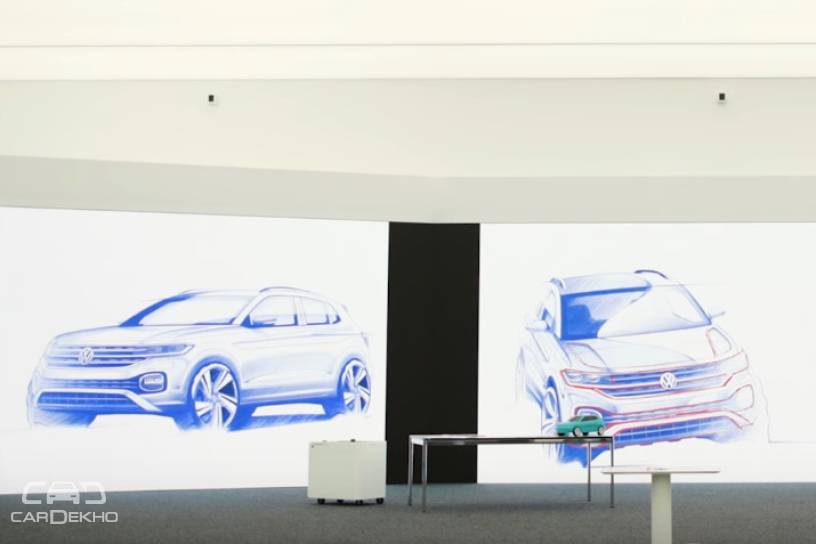 The T-Cross, for instance, is just 54mm longer than the India-bound, Euro-spec, sixth-gen Polo (4,053mm), which will be trimmed to under 4m here. Nevertheless, the German automaker promises it to be spacious offering with a flexible passenger compartment. The T-Cross comes with a sliding rear seat, a first for the segment, to alter (increase/decrease) rear legroom and boot space.
Volkswagen has also released a video on the upcoming T-Cross showcasing the sketch of the front profile. While the rear profile has taken a different approach compared to the 2016 concept, the front looks quite similar to the show car. The grille and headlamps have been merged into a single unit, just like you see on the new Touareg. The large and square-shaped fog lamps are identical to the ones seen on the concept. Speaking of the T-Cross' interior, the SUV is expected to share its cabin with the new Polo, including some of its features as well.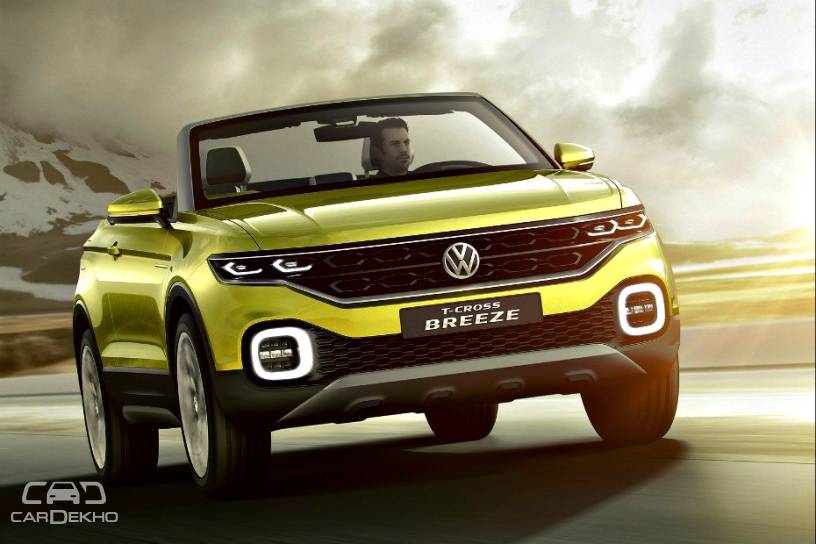 Pictured: 2016 Volkswagen T-Cross Breeze concept
The T-Cross will sit under the T-Roc in VW's global SUV portfolio and it's been confirmed for Europe, China and South America. In India, if Volkswagen launches the T-Cross without trimming its overall length, it would rival SUVs such as the Hyundai Creta, the upcoming Renault Duster and Nissan Kicks, along with Skoda's 2020 made-for-India SUV. The global reveal of the 2019 T-Cross is scheduled for the third-quarter of 2018 (between September-December).
---
Source: cardekho.com