The organisers of India Superbike Festival have announced the dates for the seventh edition of the annual event that celebrates all that's fast on two wheels. Scheduled to be held between December 7 and 9 at the Amanora Mall in Pune, this year's edition will give visitors a chance to get up close and personal with vintage bikes and superbikes, including eclectic motorcycles from brands such as SWM, FB Mondial, MV Agusta, Ducati, BMW Motorrad, UM Motorcycles, Suzuki, Triumph, Harley Davidson, Hyosung & Moto Guzzi.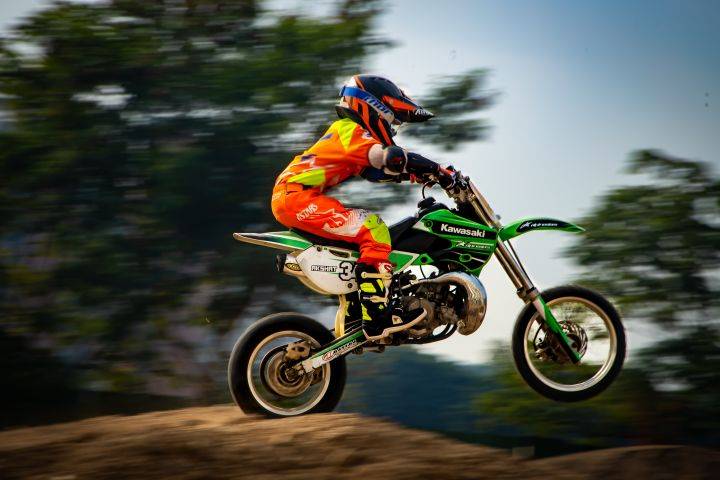 At the venue, there also will be a test ride area for big bikes, a small off-road track for adventure bikes and two rounds of junior motocross demo race. The demo race is to showcase the talent of young, budding racers who'll be riding small-capacity motocross bikes around a closed track. Enthusiasts looking for good gear can visit the gear and auto lifestyle stalls. The organisers will also be hosting workshops on riding elements for enthusiasts. On the last day, there will be various competitions, including the best customised motorcycle, the loudest bike and the biggest burnout!
The event organisers expect around 3,000 visitors from across the country at the festival. The India Superbike Festival, which was first held in 2012, is an ideal platform to meet like-minded riders and enthusiasts and also check out the latest superbikes in the flesh. Pune also has numerous scenic destinations hidden within the ghats which are perfect for weekend getaways on two wheels.
Press Release:
Pune to host India Superbike Festival 2018
India's premier Superbike festival scheduled for 7th, 8th& 9th December 2018 at Amonara Mall
To feature Adventure, Vintage and Exotic superbike displays, a superbike lifestyle auto expo and competitions including off-road contests
19th November 2018, Pune: While the winter chill in Pune may have just started to set in, be prepared for the temperature to rise up a few notches this December with the country's foremost superbike extravagance the India Superbike Festival Season 7 racing into the city.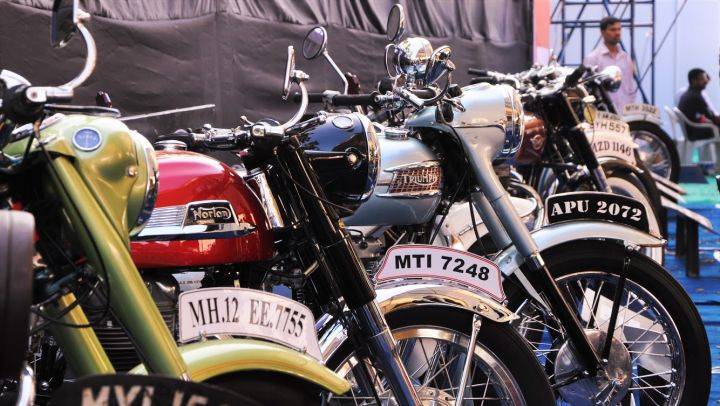 To be held at Amanora Mall from 7th December 2018 – 9th December 2018, this edition would feature a combination of Adventure, Vintage and Exotic superbike displays and competitions such as the loudest motorcycle title as well as several other off-track events. The festival will also feature an elaborate expo comprising of lifestyle auto products, gear and ancillary manufacturers, amongst others, not forgetting workshops on various crucial riding elements for the enthusiasts. Some of the additional highlights at the ISF 2018 would be the Junior MX Championship Race along with an adventure track zone providing an astonishing experience to all Adventure bikers.
Amol Talpade, organizer of the event said: "The last year has been an action packed year with a slew of new launches and players hitting the Indian market stirring up the sector quite a bit. In addition to the bikes the sector has also seen a lot of action on the motoring lifestyle gear and adventure segments bringing a whole new generation of superbike enthusiasts in to its fold. Having started off as India's first superbike festival 7 years ago, we have constantly endeavoured to not just ensure something new and interesting for the biking fraternity in the country. This year is no exception; apart from the usual displays we have also added some very interesting competitions as well as an awards segment."
In addition to superbike manufacturers like Norton, SWM, FB Mondial, MV Agusta, Ducati, BMW Motorrrad, UM Motorcycles, Suzuki, Triumph, Harley Davidson, Hyosung, Motoguzzi lifestyle biking marketers like Café Racer, Adventure Moto, Biking Superstore and 100 KMPH, over 3000 enthusiasts from across the country are expected to participate in the event.
---
Source: zigwheels.com