Isuzu will be launching the updated mu-X in the country around the 2018 festive season. Along with several additional features and noticeable aesthetic changes, the mu-X 2018 will also come with a brand new diesel engine: Isuzu's new downsized 1.9-litre Ddi Blue Power diesel, which was introduced internationally with the facelifted models of the D-Max V-Cross and the mu-X.
The 1.9-litre engine is rated at 164PS and 360Nm and primarily comes in a 2WD setup (drives the rear wheels), while the 4WD system is optional in other markets. The reason for the introduction of the new 1.9-litre diesel is that it is upgradable to BSVI emission norms, which will come into play from April 2020. We have learned that the current 3.0-litre diesel (177PS/380Nm) would not be able to meet the new stringent BSVI (= EuroVI) norms. The 1.9-litre is also mated an Aisin-borrowed 6-speed automatic, as opposed to the 5-speeder that's offered in the pre-facelift model in India.
The 3.0-litre engine is only upgradable to Euro V emission norms, currently offered in Euro V config in Australia, which India is skipping it altogether. So, expect Isuzu to discontinue the 3.0-litre before April 2020. However, Isuzu has to come up with a more powerful version of the 1.9-litre diesel or an entirely new engine since the mu-X rivals offer more powerful diesel engines. The Endeavour packs a 3.2-litre diesel (200PS/470Nm), while the Fortuner is powered by a 2.8-litre engine (177PS/420Nm).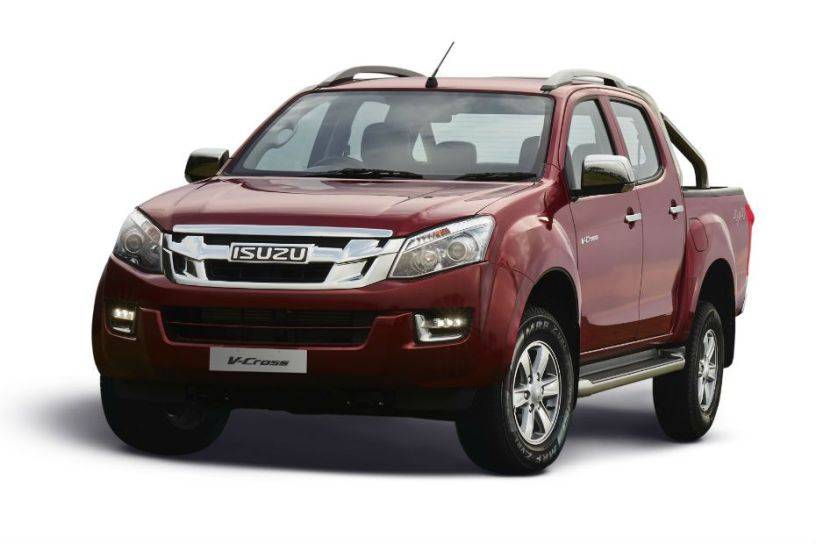 Apart from the updated mu-X, the D-Max V-Cross facelift is also expected to come with the new engine in the country. While the 1.9-litre is less powerful than the mu-X's current 3.0-litre motor, it would be a major power bump in the case of the D-Max. The D-Max V-Cross, in India, is currently powered by a 2.5-litre diesel, which has already been discontinued in the international market. Isuzu is likely to introduce the updated D-Max sometime next year since it has recently introduced the 2018 model year pickup truck with additional features.
---
Source: cardekho.com