Lamborghini's Aventador was always known for a couple of things: it could make you swoon, soil your pants and tear your eardrums, all at the same time. Clearly, when Lamborghini decided the venerable Murcielago needed a peaceful retirement, they brought in something that was a bit of lunatic, even by Sant'Agata standards. Now, though, there's another Lamborghini that's asking for its own straight jacket. It's called the Aventador SVJ, and it's pulling out all the stops to ensure it announces its arrival.
The first step to that is pretty simple: Set a record at the Nurburgring. Except for the fact that it is anything but. Now, we always knew the Aventador had the go power to set a quick lap time. There's a screaming V12 behind the driver for crying out loud. Despite that, the 6.5-litre has been heavily uptuned to produce a staggering 770PS of power, and 720Nm of twist.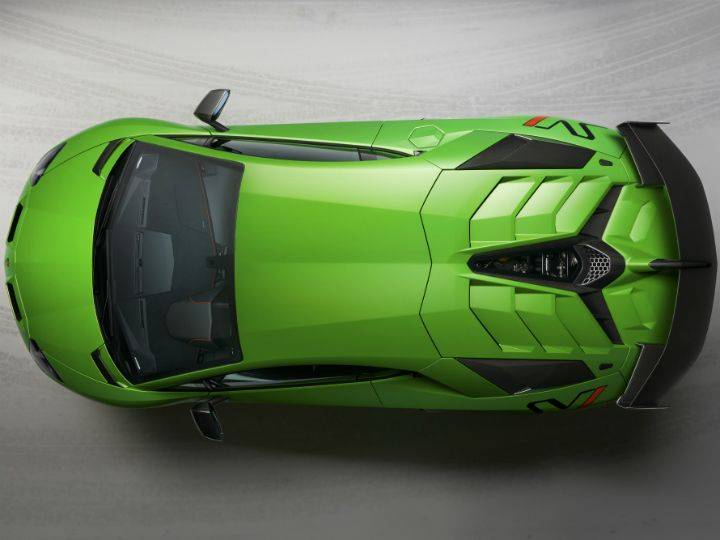 Add in the dry weight of 1525kg, and you get a heart attack-inducing 505PS/tonne. The headline numbers are equally impressive: 2.8 seconds to 100kmph, 8.6 seconds to 200kmph, and a top speed 'of more than' 350kmph. Result? 6:44:97, at the Nurburgring. Whoppa!
We're sure you're wondering how this thing doesn't take off into orbit with those kind of numbers. The secret sauce lies in Lamborghini's 'Aerodinamica Lamborghini Attiva' or ALA. The aero system has evolved since it first debuted on the Huracan Performante. It gets electronically controlled aero flaps in the front splitter as well as the engine bonnet that Lamborghini claims to help 'steer air flow, front and rear.'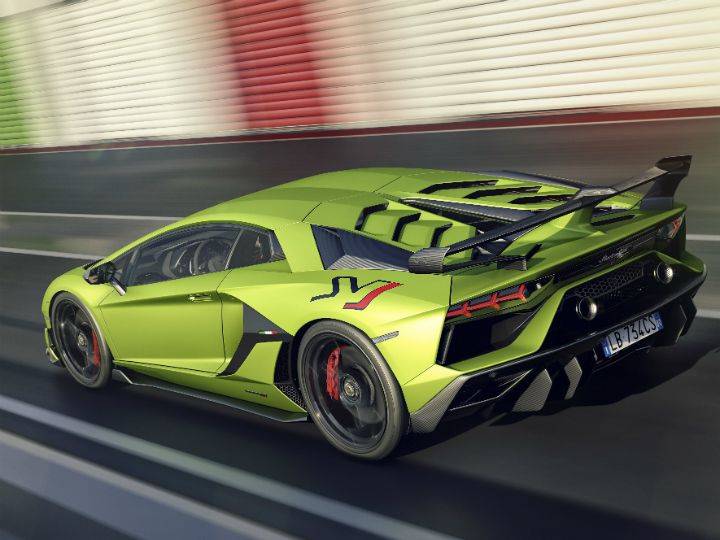 There are flaps on the rear wing as well that add some stability while cornering. The ALA tech can control the left and the right flap of the spoiler individually to ensure there's more weight on the inner wheel to give you a tighter turn in. In essence, what the system does is generate added downforce or reduce drag, depending on what's needed at the moment. That's toying with physics right there.
And there's some plain old engineering to complement the sensor-aided wizardry. The anti-roll bars are stiffer by 50 per cent and the damping is better by 15 per cent compared to an already hardcore Aventador SV. Then there's rear-wheel steering that virtually increases or decreases the wheelbase of the vehicle by turning in the same or opposite direction as the front wheels. Lamborghini has also tinkered with the Bull's four-wheel-drive system and sharpened up the reflexes for splitting torque, and dumped an additional 3 per cent of torque to the rear wheel. Tyres too, are specifically made for the SVJ by Pirelli.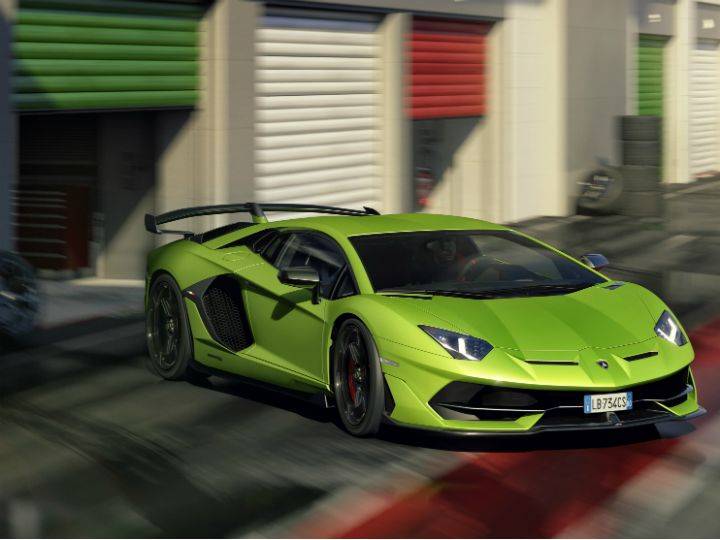 Expectedly, with so much aero tech flying around, the Aventador SVJ looks nothing short of a spaceship. As hard as it is to believe, Lamborghini claim they prioritized function over form, with the goal of redesign being a 40 per cent improvement in downforce and 1 per cent reduction in drag co-efficient compared to the SV. You won't mistake it for anything else but a Lamborghini Aventador, but the tweaks are all too apparent. The front gets a revised bumper and bonnet, there are larger air intakes on the sides and the rear bumper now resembles Darth Vader's helmet. The underbody has been improved upon as well, to ensure better downforce. There's a carbon-fibre Veneno-inspired wing too, which can be removed using quick release clips, as well as new lightweight aluminium wheels. Phew.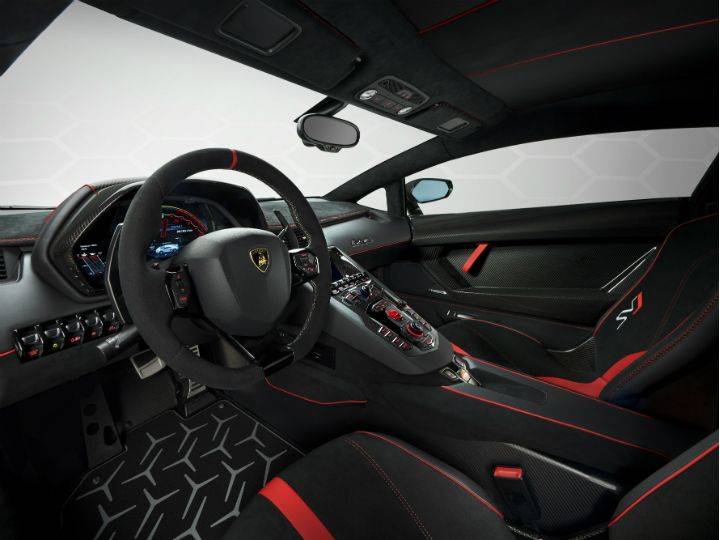 There you have it, the Lamborghini Aventador SVJ. A sweet, sweet reminder from the Italians that cars can be so much more than econoboxes that do nothing more than take you from point A to point B. What do you think of what's possibly the Aventador's last hurrah? Sound off in the comments section below, while we go drool some more.
---
Source: zigwheels.com