We all saw this coming, didn't we? Lamborghini has taken the wraps off the Spyder variant of its hardcore Huracan Performante. The baby Lambo "takes the zenith of Huracán developments, combined with the enhanced emotion of driving a convertible" says Stefano Domenicali, big boss at Lamborghini. We'll raise a toast to that.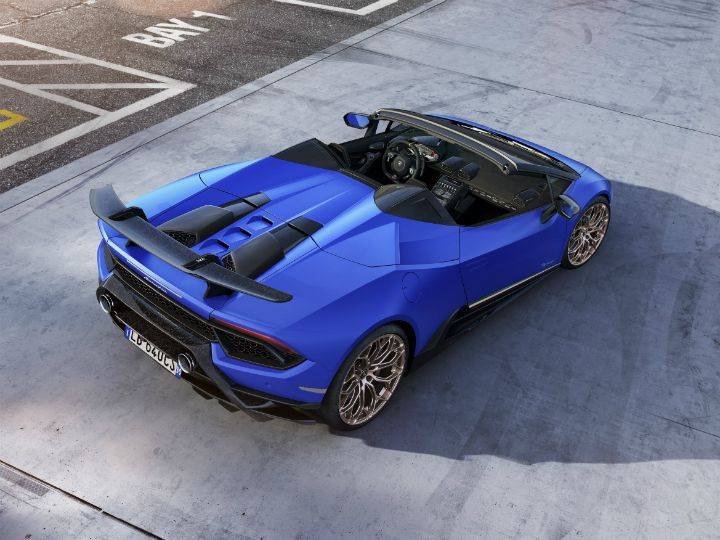 The recipe for the Performante Spyder isn't radically different. All the aero bits and the ALA (Aerodinamica Lamborghini Attiva) tech has been carried forward from the Coupe onto the Spyder. Much like the Coupe, the Spyder also features a revised suspension setup, a recalibrated ESC system and a tweaked steering. There's Lamborghini's trademark ANIMA control as well that lets you choose between Strada (road), Sport and Corsa (track) modes.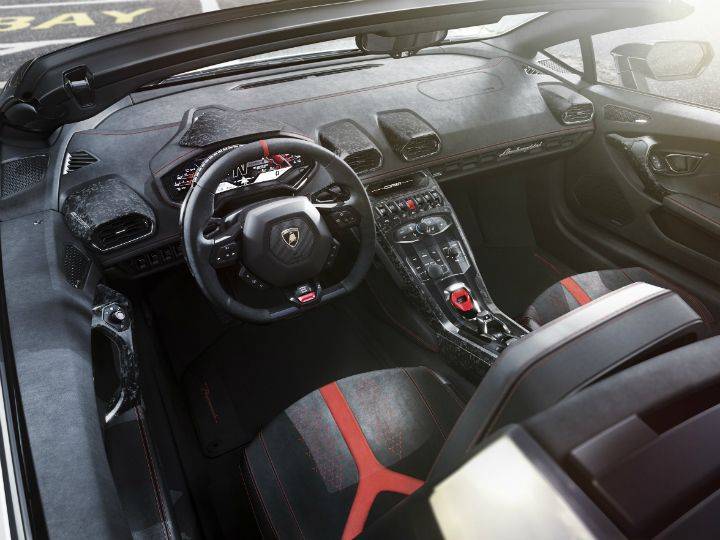 And, while the Performante Coupe shed 40kgs compared to the regular version, the Spyder has dropped 35kgs. All of that weight saving can be seen in the naked carbon fibre detailing on the Huracan, which we think looks delicious! And to ensure the weight remains low, Lamborghini has stuck to a conventional soft top. The roof can hide away in 17 seconds, and at speeds of up to 50kmph. Take the roof off and two fins rise out of the roof casing and set themselves up behind the seats. These fins have air ducts that aid in reducing turbulence in the cabin.
Lamborghini is quick to point out that the soft top in no way affects the ALA system. And the numbers are proof. The 0-100kmph sprint is dealt with in just 3.1 seconds (coupe = 2.9 seconds), whereas top speed is rated at 325kmph. This is astonishing considering the fact that it doesn't make any more power than its coupe cousin. The 5.2-litre naturally aspirated V10 engine dishes out the same 640PS and 600Nm to all four wheels via a seven-speed transmission.
Time to claim the record for the fastest production convertible at the Nurburgring, eh Lamborghini?
---
Source: zigwheels.com