Scrambler motorcycles are the hottest trend in the motorcycling world right now, so much so that many manufacturers are throwing their hat into this mix. However, if there's one bikemaker who should be leading this segment in India, it is Royal Enfield. Yet, we still remained deprived of a RE Scrambler. That was, until now.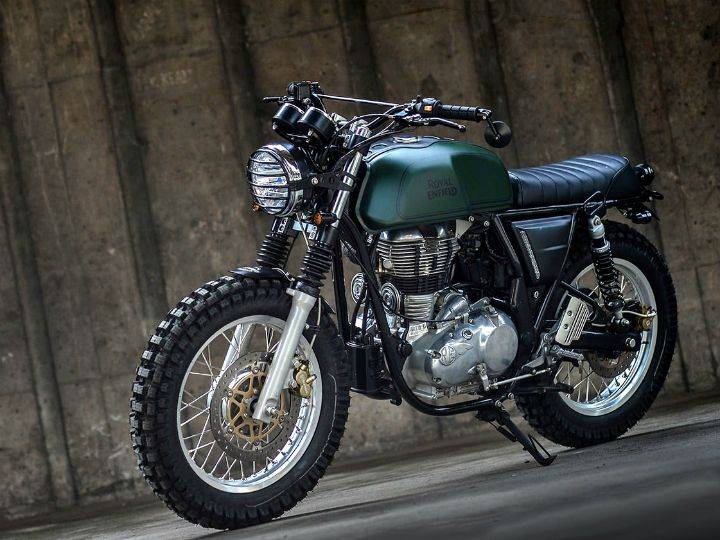 Thailand based bikebuilder Bangkok K-speed has taken the matter into their own hands to show what RE should be doing. For their latest project they have recruited the Royal Enfield Continental GT, thanks to a collaboration with Royal Enfield Thailand. Staying true to their reputation, Bangkok K-Speed has turned this cafe racer into a handsome new sled which screams cool! The most surprising part is that it was achieved without even hacking the frame.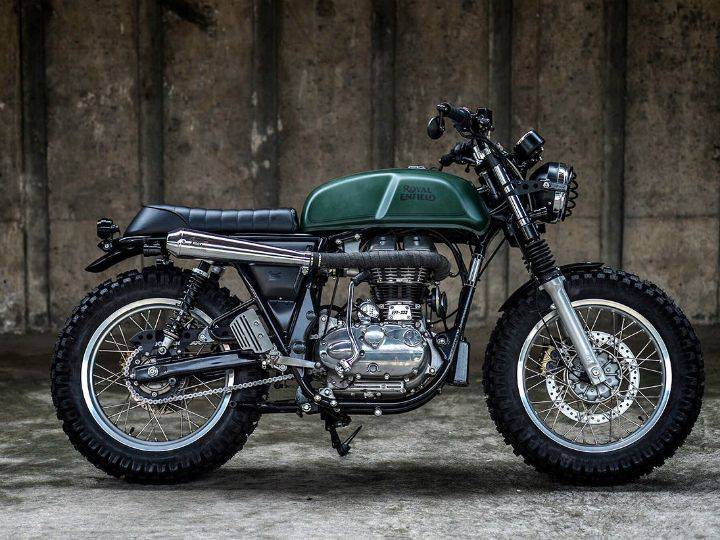 For starters, K-speed has maintained the tank of the Conti GT. However, the humped tail section has been replaced by a full length tuck-n-roll seat. The stock clip-on handlebars have also been traded for a set of enduro ones, and to do this, they had to install a new top triple clamp in order to attach the bars. The 18-inch spoked wheels are still the same, but now come wrapped in knobby tyres. To complete the scrambler look, K-speed has fabricated a high-riding exhaust header and topped it off with a reverse cone muffler, which has to be the standout design element of the bike.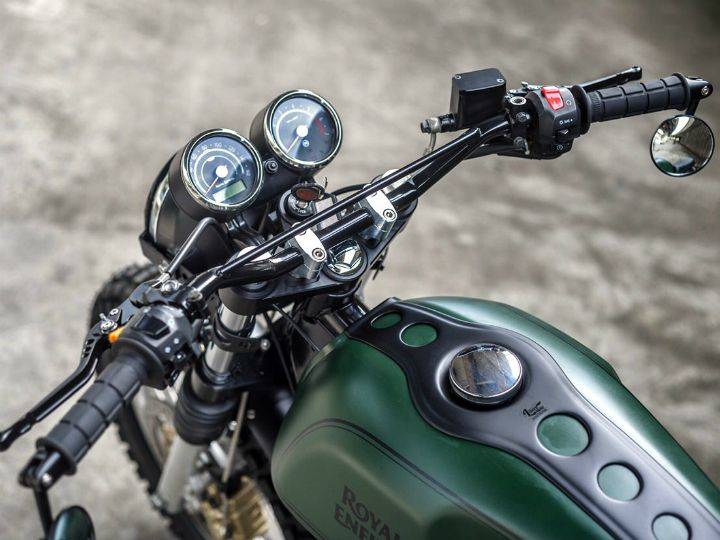 You will also notice BMX-style grips and CNC-milled bar-end mirrors for an attention grabbing street look. The headlight too is different and now comes attached to new brackets which is protected by a custom-made grill. The forks remain the same although they now sport fork gaiters for a retro feel.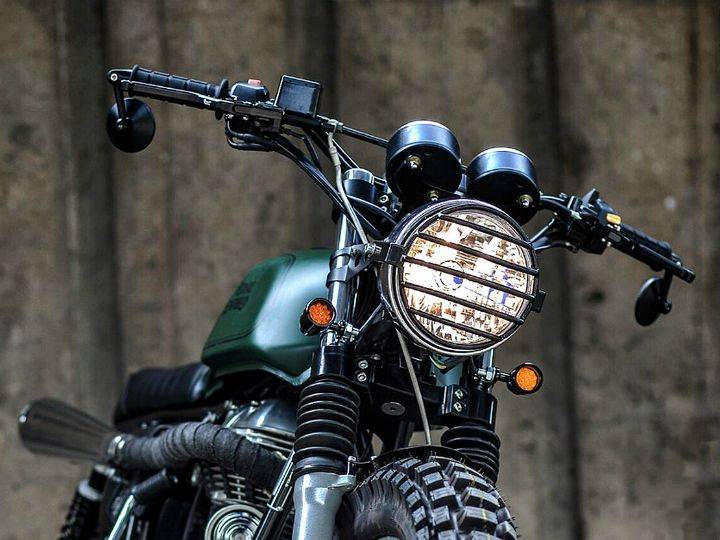 At the front, you'll find a custom fender and a pair of tiny turn indicator lights mounted on the bracket. At the back things are much cleaner, with a one-off fender, new taillight and pair of turn signals. The customized GT also gets an aggressive stance with a new set of longer rear shocks.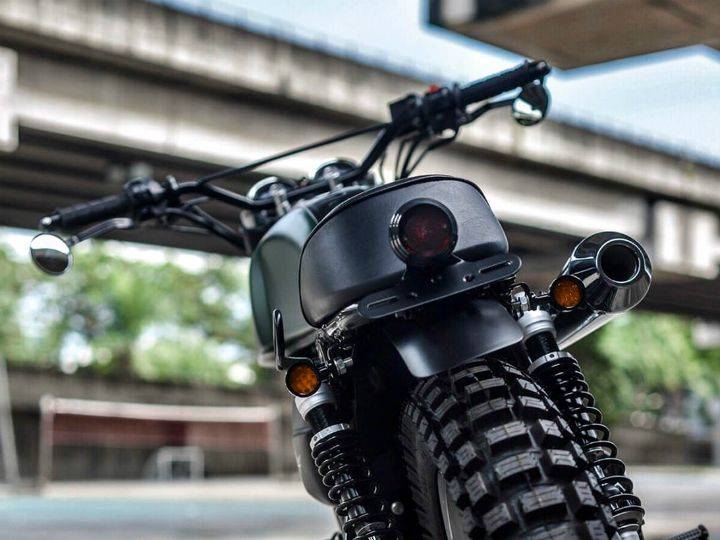 Other subtle changes include a drilled-out chain guard and black powder-coated triple clamps. Also gone is the Conti GT's bright paint job -- K-speed has replaced it with a matte green paint scheme, with a subtle black pinstripe and classic Royal Enfield logo.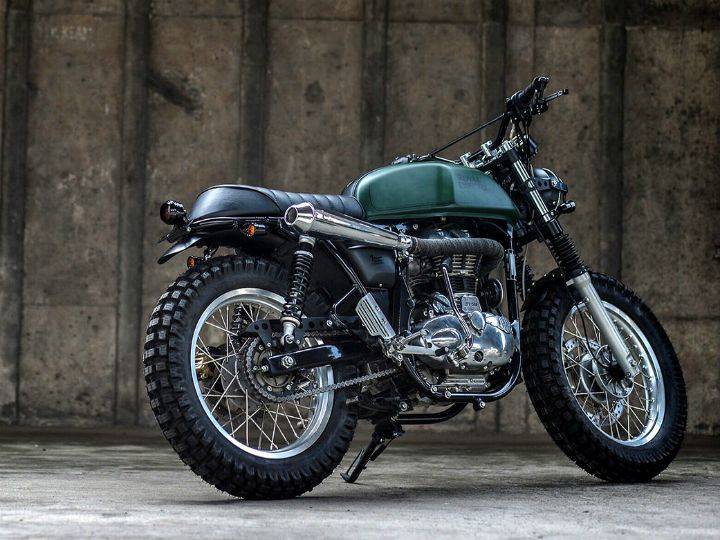 The scrambler style is sure to get long stares and head turns while it rides down the street! So, will Royal Enfield finally take the clue and build a proper factory scrambler? Only time will tell. Till then, let's keep our fingers crossed!
---
Source: zigwheels.com