In a not so long list of performance saloons, Mercedes-Benz has introduced its latest contender - the AMG GT 4-Door Coupe. Based on the AMG GT, the 4-Door, well... does what it says, adds two doors. And yes, you also get 54 additional horses than even the AMG GT R! Porsche Panamera, beware.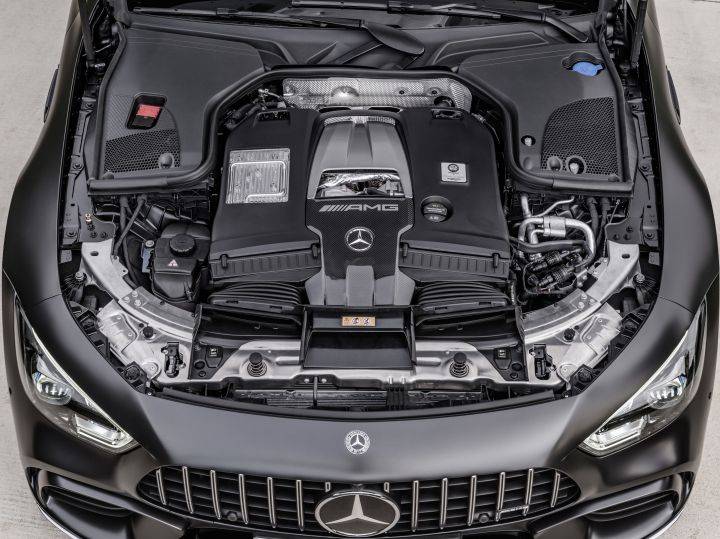 Powering the 4-seat AMG GT is the same 4.0-litre V8 with direct injection and twin turbochargers; the flagship GT 63 S 4MATIC+ churns out a massive 639PS along with a peak torque of 900Nm! Pin the accelerator and the 9-speed transmission will let you reach 100kmph in 3.2 seconds and on to a top speed of 315kmph. And, if you want to use this power to take you sideways, you get an additional Drift Mode in the S to help make it a rear-wheel drive hooligan.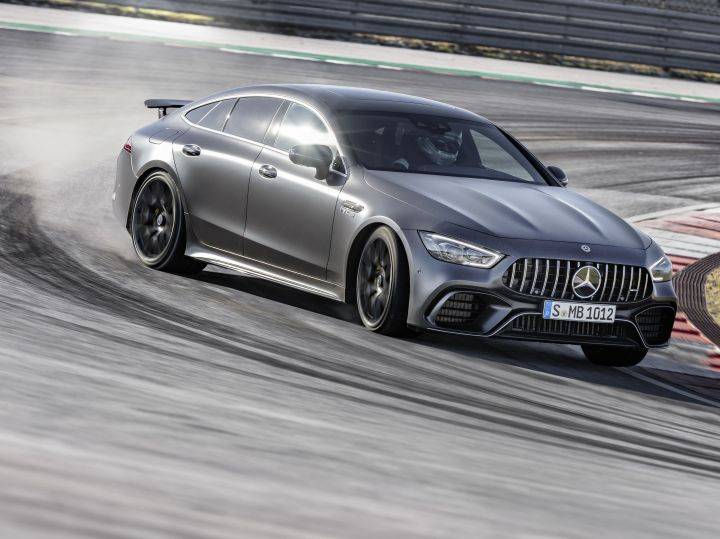 But, if that scares you, or your wife, or your kids, you can opt for the less powerful GT 63 4MATIC+ which brings power down to 585PS and the amount of twist at the axle to 800Nm. This further adds 0.2 seconds to the 100kmph time and shaves off 5kmph from the top speed.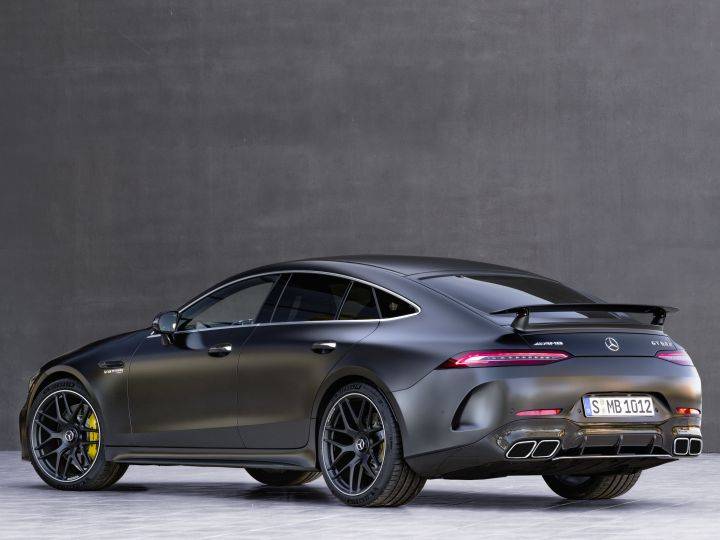 However, if you plan to take your grandparents along, we highly suggest you opt for the GT 53 4MATIC+. Instead of the monstrous V8, you get an electrically-assisted 3.0-litre, in-line 6-cylinder instead. This motor produces (just) 435PS and 520Nm. But it also gets an additional EQ boost assist of 250Nm in case you start to get bored. Reaching triple digits takes too long - 4.5seconds (relatively speaking, of course) and the top speed reduces to 285 kmph.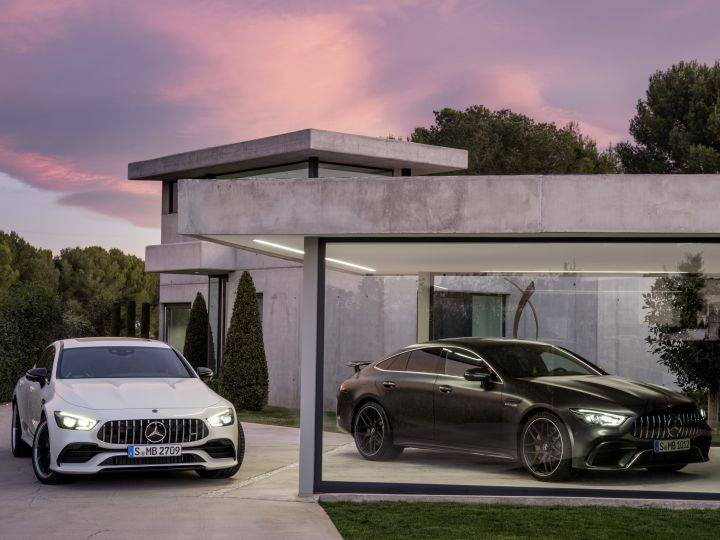 Also, did we mention all of the above get the latest four-wheel drive system?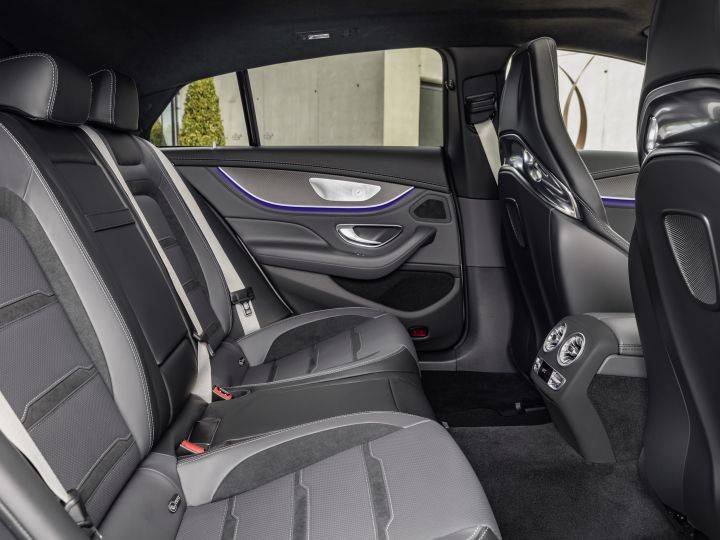 Now, let's talk practicality. The AMG GT 4-Door gets four seats. And proper adult seats at that. It gets a boot with 395 litres of storage along with an additional 60 litres beneath the boot floor. However, this can be expanded to 1,324 litres by folding the rear seats. So yes, you can fit your family and some luggage for a picnic in there.
What else? Well, it's a flagship Merc. So, you get a lot of leather in a lot of shades, two 12.3-inches displays for car information with a Supersport mode and touch-sensitive buttons on the steering wheel along with ambient lighting, climate control, air suspension AMG RIDE CONTROL+ and lots more. But what's interesting is the kind of pace that the GT 4-Door promises to offer. Mercedes even goes as far as to say, "With AMG TRACK PACE, drivers can feel like Formula 1 World Champion Lewis Hamilton, and capture and analyse in detail over 80 vehicle-specific data as well as times on the racetrack.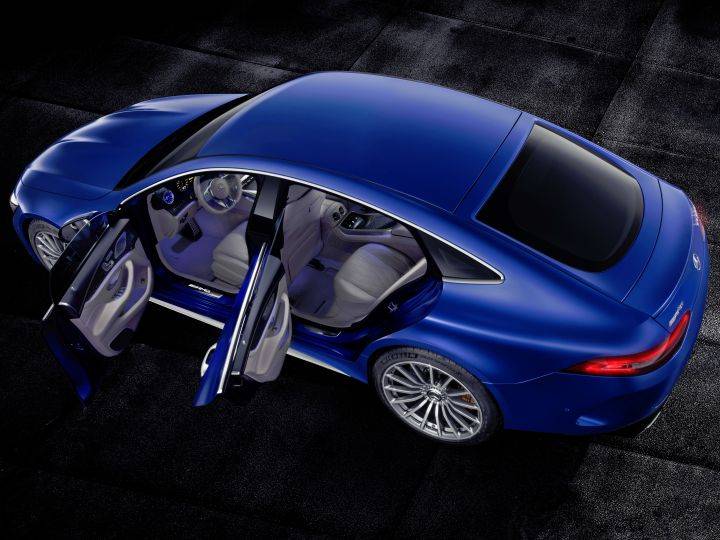 The new AMG GT 4-Door Coupe will go on sale in the international markets in the summer of 2018. If Mercedes-AMG does decide to launch it in India, expect it to happen sometime next year. It will rival the like sof the Maserati Quattroporte which packs a 3.8-litre, twin-turbocharged V8 petrol engine that pumps out 530PS/710Nm and is priced at Rs 2.7 Crore, and the Porsche Panamera Turbo which is powered by a 4.0-litre twin-turbo V8 with 550PS/770Nm costing Rs 1.15 crore.
---
Source: zigwheels.com