Cagiva, for those not in the know, was a prolific Italian motorcycling marque born in 1950. It enjoyed quite a bit of success in the 80s and 90s with Ducati-powered street nakeds and enduros. Like most iconic Italian motorcycle marques, however, the streak of success faded when Cagiva was bought by Harley-Davidson in 2008, only to sell it off to MV Agusta two years later. In 2012, MV Agusta ceased production of Cagiva bikes to concentrate its resources towards the development of the MV Agusta brand.
The Cagiva brand currently lies in possession of MV Agusta, whose CEO Giovanni Castiglioni spoke about the Italian brand being resurrected, albeit in a new direction. Speaking to Asphalt and Rubber, Castiglioni spoke about plans to showcase a prototype at the forthcoming EICMA motorcycle show in November. Plans are afoot to develop an electric bike lineup which according to the CEO will be under the Cagiva brand name. Upcoming bikes from the marque will focus more towards fun and will be lightweight.
This could mean a lightweight, electric-powered on/off-road bike. Given that MV Agusta do not have a presence in the ADV or scrambler segment, it makes sense for Cagiva to go that way. Also Cagiva enjoyed a reasonable amount of success with the Elefant dual-sport motorcycle lineup so they will be looking towards reviving that name in the future.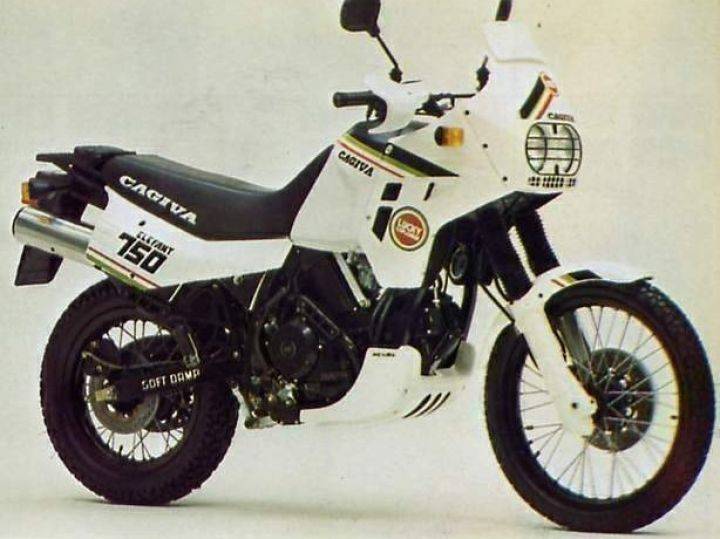 Castiglioni also spoke about the company significantly investing in electric mobility in the next five years. The first of many bikes are to be showcased at this year's EICMA motorcycle show as 2019 models, with an expected launch overseas in 2019.
Cagiva's parent company MV Agusta sells its Brutale, F3 and F4 lineup in India under the MotoRoyale umbrella, with the Turismo Veloce in the pipeline. Motoroyale will also be getting the retro outfit Norton Motorcycles in India along with Italian on/off-road specialists SWM.
As tempting as the idea of a gorgeous Italian electric on/off-roader is, something like that coming to India seems far-fetched at the moment.
Cagiva 750 image courtesy motorcyclespecs.za
650 via wikimedia
---
Source: zigwheels.com