Okinawa has launched a new variant for the Ridge called the Ridge Plus. It gets a couple of extra features that come as standard and commands a price of Rs 64,988. That's a whole Rs 21,000 more than the standard lead battery-powered model.
So, is the new Okinawa Ridge+ worth the increased asking price? We have a closer look.
Does it look any different?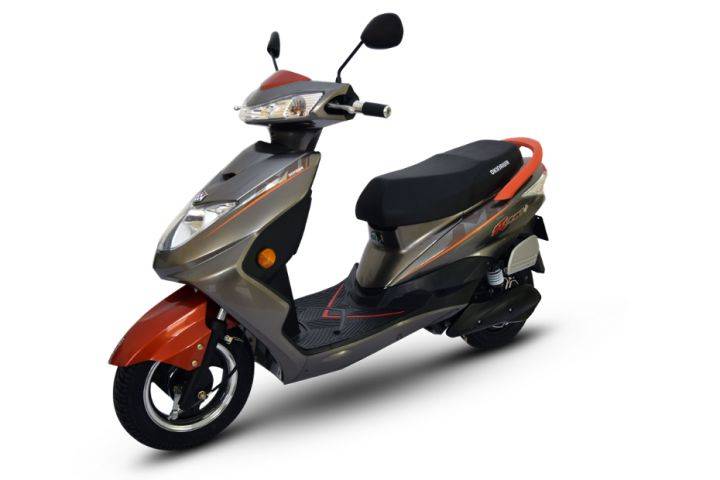 Not really. While the Ridge+ promises to be a step above the standard variant, most of the R&D was concentrated in making the Ridge+ more feature rich rather than stylish. The downside, though, is that it looks similar to the standard Ridge. Although, to tell one from the other, Okinawa offers the Ridge+ in two new trims: orange/grey and blue.
Feature packed?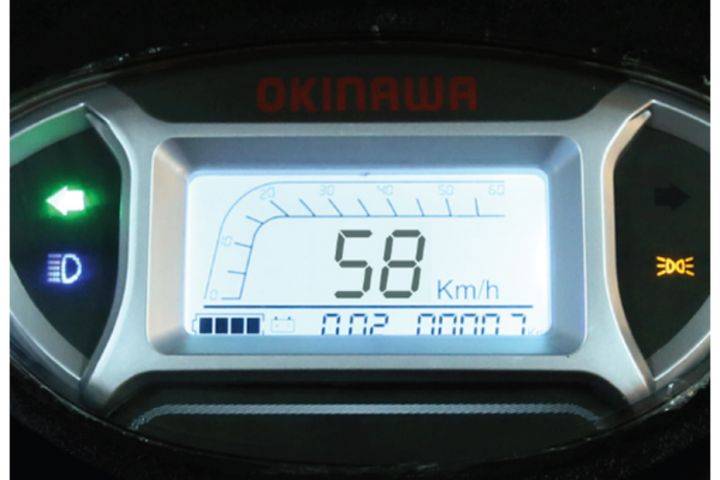 This is where the Ridge+ really stands out. It gets keyless functions including start-up, which isn't available on any of the scooters in the Indian market today, be it electric or IC engines. In addition to this, the scooter features an anti-theft alarm system, 'Find my scooter' functionality and a segment-first electronic-assisted braking system.
Removable Lithium-ion Battery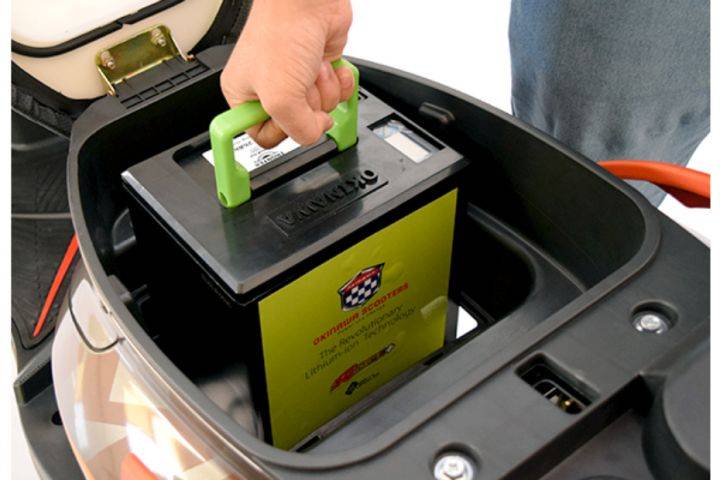 While the Okinawa Ridge came with an option of two battery types - lead-acid VRLA or a lithium-ion unit - the Ridge+ comes with a lithium-ion battery as standard. What this does for the scooter is cut down its charge time by almost an hour, which essentially means you can now charge the Ridge+ from zero to 100 per cent within 4-5 hours. Moreover, the lithium-ion battery can now be detached from the scooter, giving you the convenience of charging it separately.
Range Anxiety?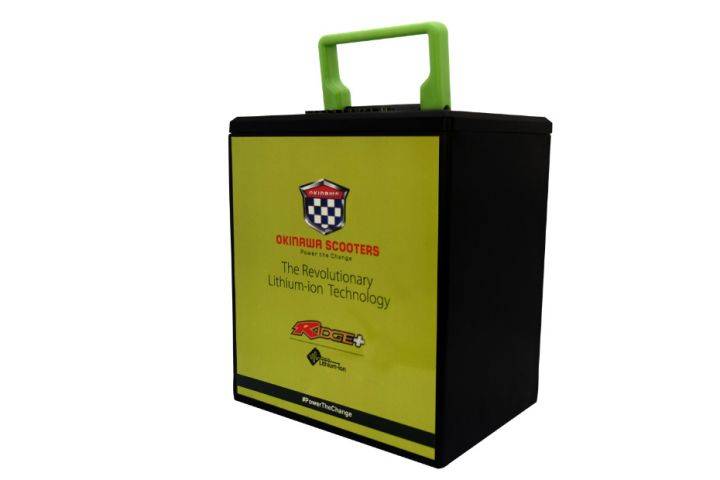 Not any more... well, at least for daily commutes. The lithium-ion battery we just spoke of has another trick up its sleeve: An increased range of, wait for it, 120km per charge! And that's not all, the scooter manages to achieve this range while maintaining a top speed of 55kmph. That said, these are company-claimed figures and considering that they depend on the mode you're running on and the scooter's speed, we can expect the numbers to fluctuate.
Nevertheless, if these numbers stand true, it'll be the only scooter in its segment to offer such an impressive range. For comparison, the Ather 450 offers a company-claimed range of 60-70km in real-world conditions.
---
Source: zigwheels.com