The Porsche 911 range has always had enough permutations and combinations to choose from that complements one's style. There are variants with rear-wheel drive for the purists, all wheel drive for more predictable handling and even a topless kind to show off your wealth inside out. Joining them will be another type of 911, which is focused on impressing those who have carry racing DNA in their blood. If that has got your attention, then you need to wait until October 9. That's when the Porsche 911 GT3 officially goes on sale in India.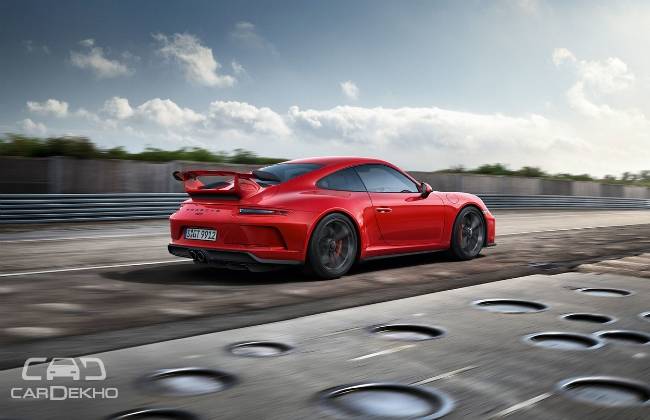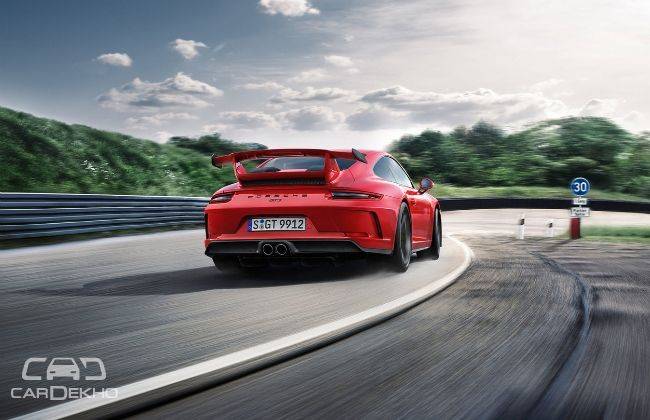 First up - the performance. A fire-breathing 4.0-litre, flat-six engine lurks under the gorgeous rear end of this track-fanatic. Tuned to 500PS of power and 460Nm of torque, the engine will be available with both, a 6-speed manual transmission and a 7-speed PDK automatic. If you opt for the three-pedal setup, you will be able to hit 100kmph from a standstill in 3.9 seconds, 160kmph in 7.6 and reach a top speed of 320kmph! For the two-pedal version, the figures stand at 3.4 seconds, 7.3 seconds and 318kmph respectively. In essence, the manual version can achieve a higher top speed but isn't as quick at accelerating as the lightening-quick automatic. Oh yeah, before we forget, the GT3 comes with rear-wheel drive.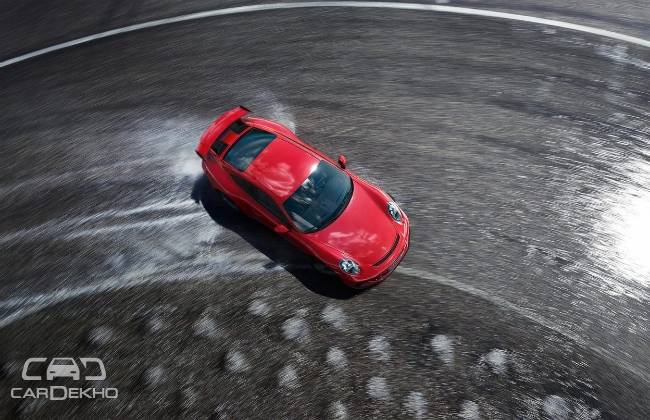 Apart from the badge, what gives it away? Well, there are no rear seats, no dedicated luggage compartment, the roof is carved out of magnesium and the engine lid is made with reinforced carbon fibre. Even the rear spoiler is more pronounced than the ones found on any of its softer siblings. Result? Lesser weight to lug around and more downforce for better traction.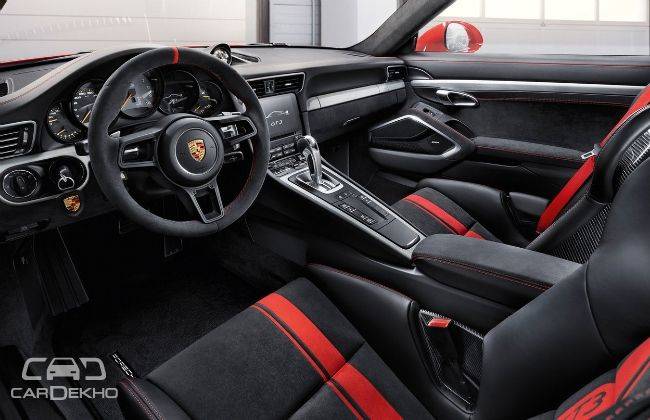 Prices? We aren't going to guess because we know them already! Porsche's India website says that no matter which iteration you go with, manual or automatic, you will have to shell out a smudge less than Rs 2.2 crore (Rs 2,19,91,000 to be exact). That's the ex-showroom Mumbai price for you.
---
Source: cardekho.com