It is no secret that Benelli has had a rough time since the real estate arm of its partner, DSK Motowheels, filed for bankruptcy. However, that is set to become a thing of the past as the Italian motorcycle manufacturer has now tied up with a Hyderabad-based company, Mahavir Group, to continue assembling and selling its motorcycles in the country. It has even planned a slew of motorcycles for the market. Seven to be precise, including the adventure-friendly Benelli TRK 502.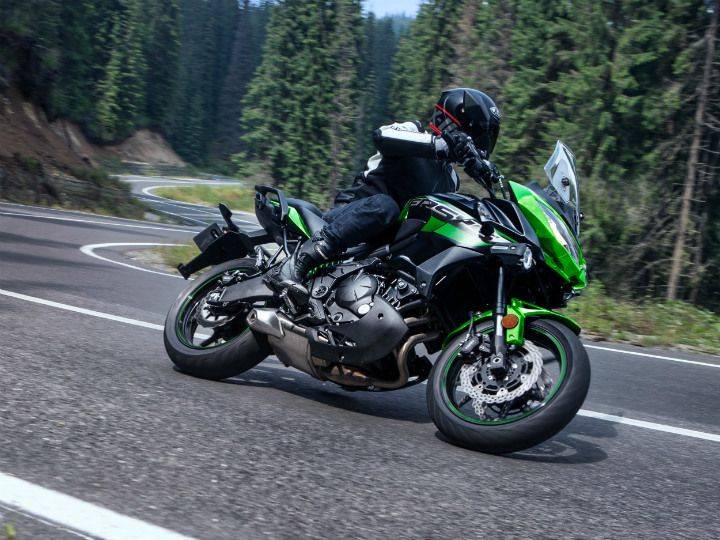 However, the presence of established brands and the arrival of new motorcycles in the segment will ensure that Benelli won't have an easy ride. Although the TRK 502 is yet to hit Benelli's showrooms, we have compared its specifications to its rivals' to see how it will fare in the country.
Engine -
A quick look at the spec sheet is enough to give you a brief idea of the TRK 502's adventure touring capabilities. With a peak torque of 45Nm that kicks in way before the others, expect the Benelli to offer brilliant performance off the road. With the exception of the BMW G 310 GS, all three motorcycles pack an extra cylinder. This helps the engine to be relatively stress-free as compared to a single-cylinder motor.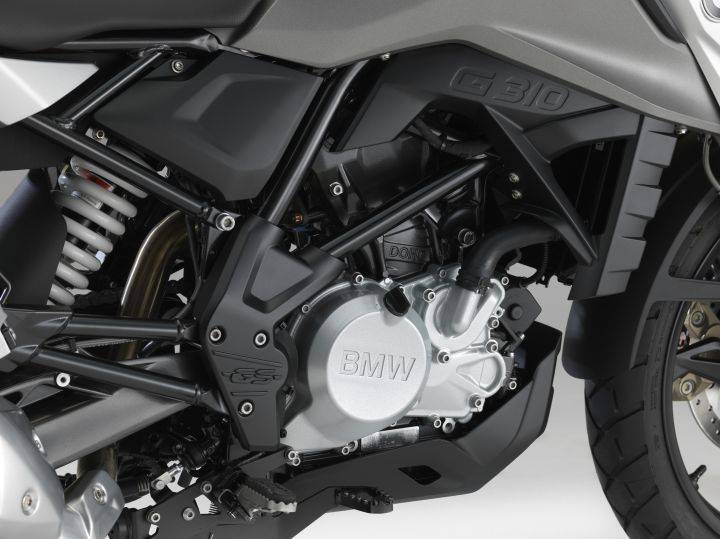 That said, BMW is well known for their top-notch engineering and refinement. Although it may not be as smooth and stress-free as the Italians and Japanese steeds featured here, it should be able to hold its own against its rivals. The Benelli TRK 502 is expected to be priced around the Rs 5 lakh mark. At this price point, the Versys-X 300 should be a closer rival to the TRK than the Versys 650.
Features -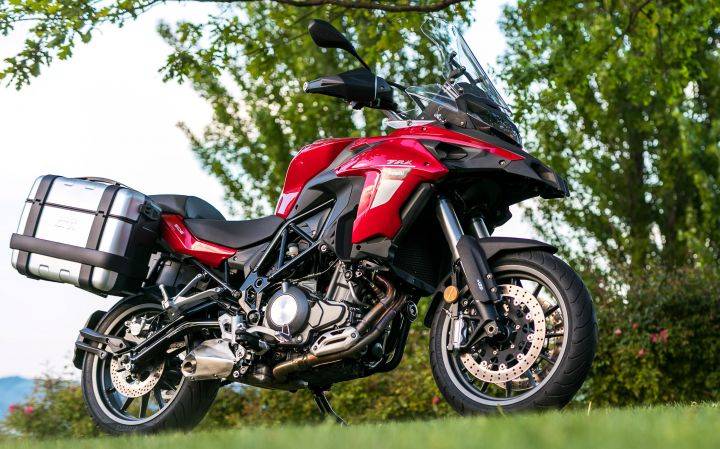 In terms of features, the Benelli TRK 502 packs a very humble list. This includes a semi-digital instrument console that offers basic readouts, LED DRLs and an LED tail lights. It also gets brackets for panniers and a tail bag. The BMW G 310 GS packs a fully-digital instrument console but misses out on any form of LED lighting. The Versys-X 300, on the other hand, gets a lot more than the aforementioned features. It gets auxiliary lamps, panniers and knuckle guards as standard. You also get an engine guard to protect the motor from falling victim to heavy-duty off-roading. However, it's semi-digital instrument cluster does look a bit dated.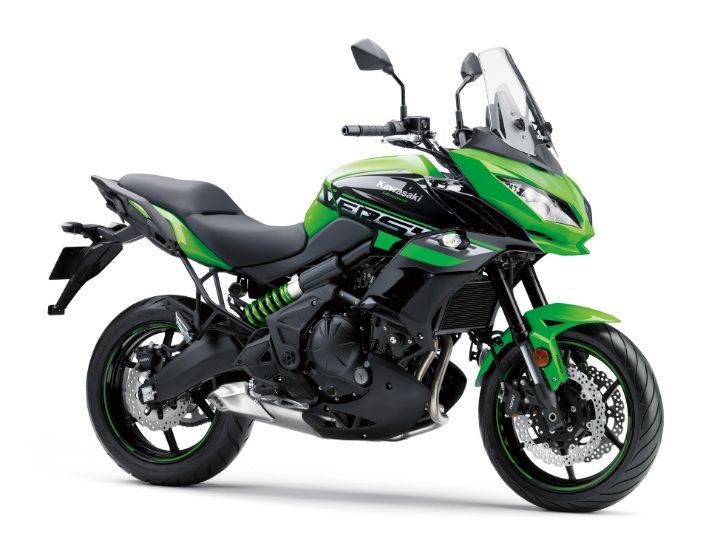 The Versys 650 shows its age against its competition. Although it has a premium price tag, it misses out on most of the electronic goodies apart from ABS and a semi-digital instrument console.
Underpinnings -
Adventure tourers are considered the Swiss army knives of the motorcycling world. They have the ability to much miles while being capable of tackling even the toughest of the terrains. Keeping the former part in mind, the Benelli TRK 502 gets a mammoth 20-litre fuel tank, second only to the Versys 650, which comes with a 21-litre tank. The TRK 502 also has the added advantage of an Indian rider-friendly seat height of just 800mm. This should put those worried about its weight of 213kg (kerb) at ease.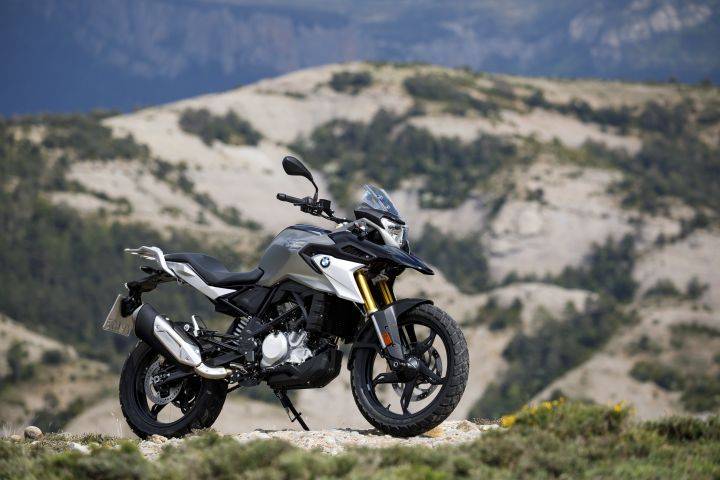 The Versys-X 300 grabs the third spot with a decent fuel tank capacity of 17 litres while featuring a saddle that' not too tall at 815mm. It is also quite light for a twin-cylinder motorcycle at 184kg (kerb). The BMW 310 GS comes dead last in this regard. It packs a measly 11-litre fuel tank while being a pain for short riders with a seat height of 835mm. All motorcycles featured here get switchable ABS as standard. If we had to pick a winner, it'd be the Benelli TRK 502.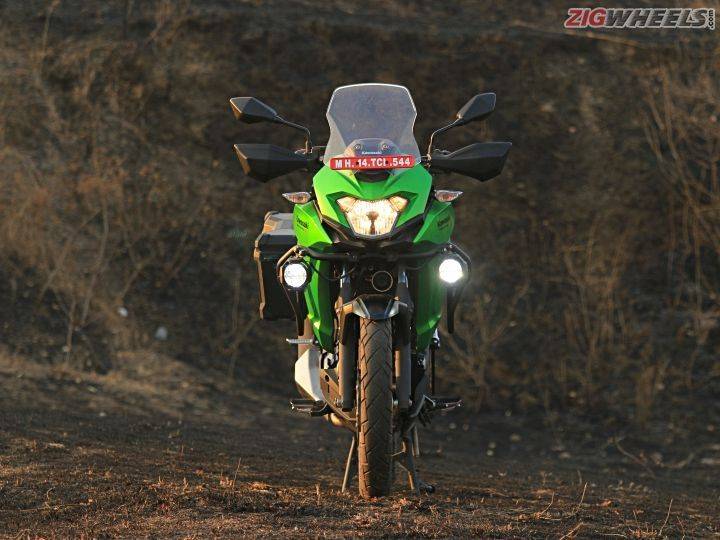 It should also be mentioned that the TRK 502 is two versions - standard and off-road - in various international markets. The standard variant gets 17-inch alloy wheels and road-biased tyres, while the latter gets spoke wheels with 19-inch front and 17-inch rear wheels with dual-sport tyres. Both versions are expected to come to India with a price difference ranging from Rs 10,000 to Rs 20,000 between the two.
Pricing -
Although the TRK 502 is still some time away from making its debut in the country, sources close to the company has revealed an estimated pricing of Rs 5 lakh. This gives it the potential to be the best value-for-money ADV in the mid-level segment.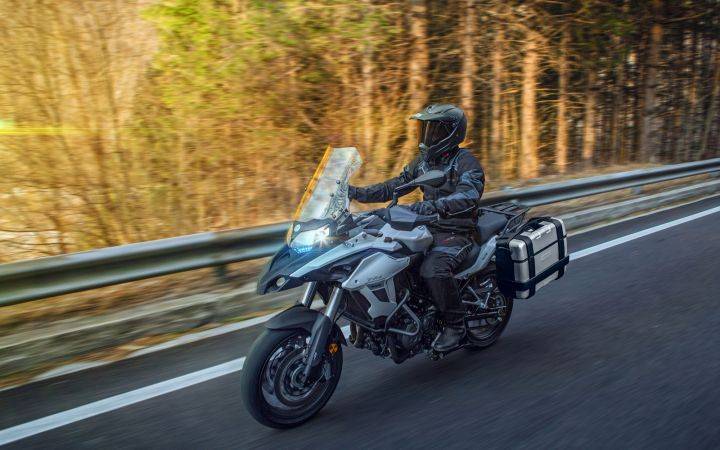 However, all this is just on paper. Benelli motorcycles don't have a good reputation when it comes to long-term ownership. That said, it's still quite early to pass a judgement. We'll be sure to put it through a proper road test comparison when it finally hits the showroom.
---
Source: zigwheels.com