Most of us were expecting Tesla to launch its new all-electric semi-truck, and it did. The Tesla Semi has insane specifications; 0-100kmph in 5 seconds, carbon-fibre cabin, a central seating position for the driver, shatter proof glass which can apparently survive a nuclear blast, a range of 500 miles when pulling 40 tonnes of weight, semi-autonomous driving capabilities etc.
Elon Musk then pulled Steve Jobs' 'one more thing' move and revealed a working prototype of the second generation Tesla Roadster!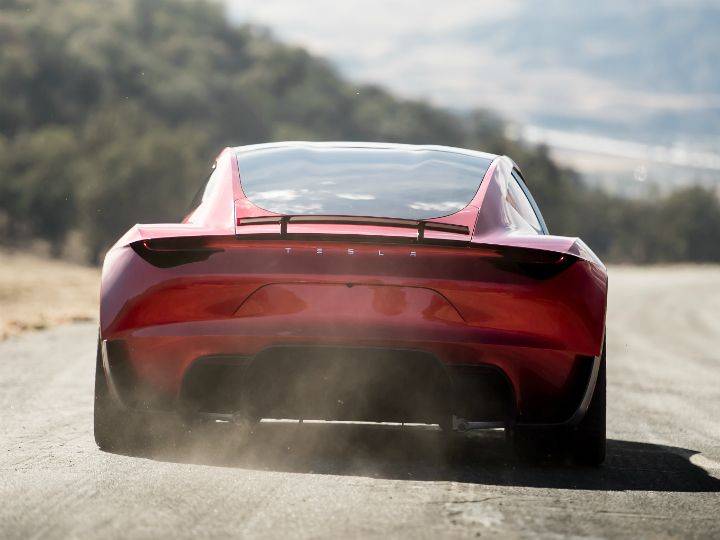 The Roadster was the first car that Tesla ever made, back in 2008. Based on the Lotus Elise platform, the Roadster was the first production car to use a lithium-ion battery pack to power itself. The Roadster set the direction for Tesla's future; it proved that electric cars did not have to be econoboxes with limited range and appeal.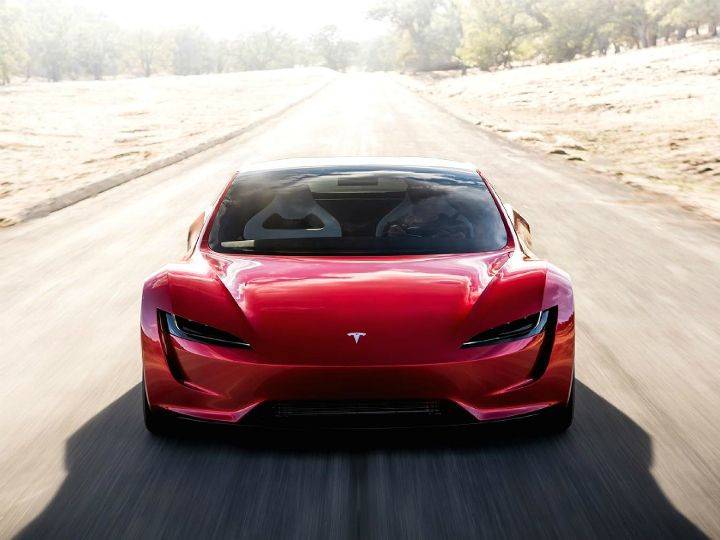 The Tesla Roadster '2.0' takes this forward. It is based on Tesla's own platform, a shortened version of the one found underneath the Model S, X and 3. Power is derived from a 200kWh battery (twice as large as that of the Model S), powering all four wheels with the motors developing a claimed 10,000Nm of maximum torque!
Here are some numbers to blow your mind
0-100kmph - 1.9 seconds (it took you longer to read that sentence. Also, the Tesla Model S, with ludicrous mode, does the same in 2.5 seconds)
Quarter mile acceleration - 8.8 seconds
Top speed - 'over' 402kmph
The Tesla Roadster does all this and has a claimed range of 998km on a single charge at highway speeds (which, in the US, is around 100kmph). The Roadster is a 2+2-seater sportscar that, if the claimed figures are true, can give the best road-legal sportscars/hypercars a run for their money.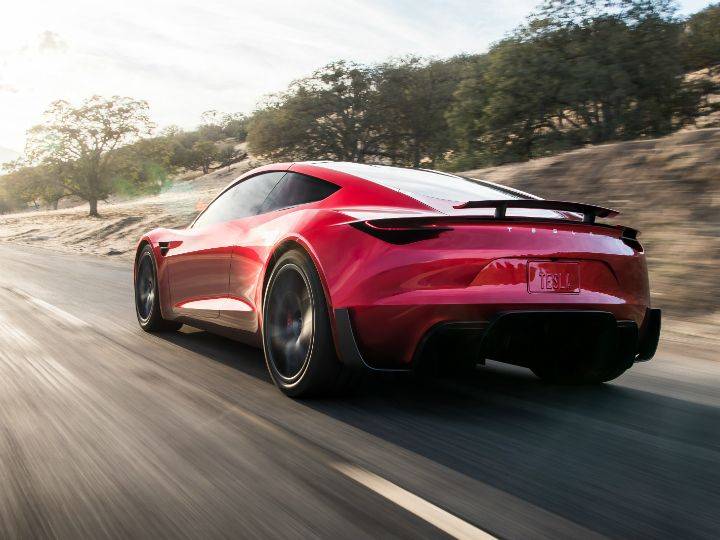 It looks the part too, doesn't it? It looks like a modern sportscar, but without most of the gaping intakes used for cooling in conventional cars. There are some aero aids, some slats near the headlights, a front splitter, large diffuser at the rear and what looks like a pop-up spoiler on the rear leading edge.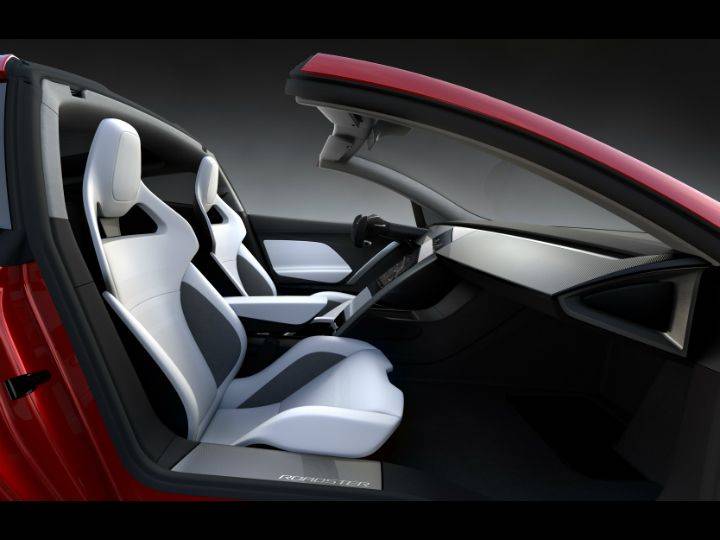 Inside, the prototype features a minimalistic cabin with large comfy-looking sports seats, a floating centre console with Tesla's signature large touchscreen and a very racecar-like minimalistic steering wheel.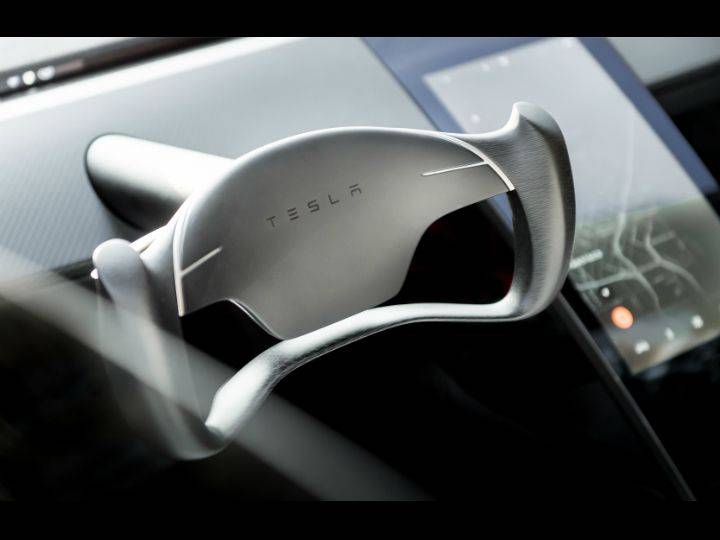 The Tesla Roadster will be delivered to prospective customers beginning 2020. Elon Musk has hinted that its performance could improve by the time the production versions are finalised. Two versions of the Roaster will be on sale, the 'standard' car and a 'Founder Series' variant, limited to 1,000 units, priced at 200,000 USD (Rs 1.3 Crore) and 250,000 USD (Rs 1.62 Crore) respectively. Interested customers can book their Tesla Roadster at 50,000 USD (Rs 32.46 lakh) for the standard variant. Those who want the Founder Series variant, however, will have to pay for their cars upfront.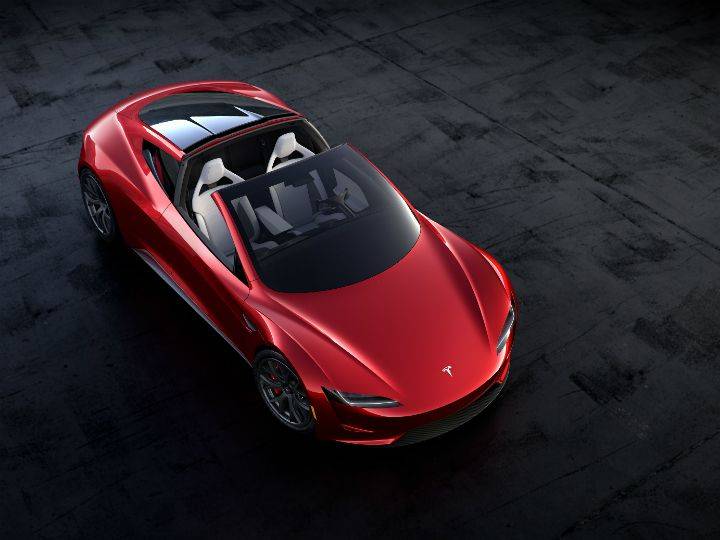 While we may have to wait for at least a year before the production version of the new Roadster hits the roads and is given to the media for testing, it is good to know that cars like this will keep the future of motoring as exciting as ever.
---
Source: zigwheels.com
---
For in-depth, objective and more importantly balanced journalism, Click here to subscribe to Outlook Magazine
---