Tata Motors has decided to continue its discount spree for another month after it rolled out the 'Maximum March Offer'. However, benefits on the Tiago and the Tigor are now limited only to eastern states of the country. In March 2018, the carmaker was offering a benefit of up to Rs 28,000 on the Tiago and Rs 32,000 on the Tigor.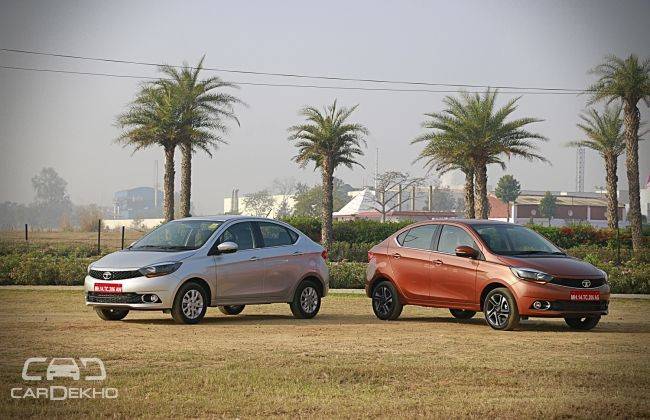 Needless to say, the carmaker still has an inventory of Tiago and Tigor cars manufactured in 2017 in the eastern part of India. Models of these cars manufactured last year are not available in any part of the country otherwise.
Ranging from cash discounts, exchange bonuses to corporate discounts and insurance at reduced prices, the offers are valid pan-India for most models. The list of such models also includes the Nano this time around. However, just like the Tiago and Tigor, offers on the Nano are also restricted to eastern India only.
Besides offers on latest 2018 models, Tata is also offering discounts on all models manufactured in 2017, except for the Nano and the Nexon.
Let's check what discounts are on offer on each car under Tata's April scheme.
Offers on 2018 models
Offers on 2017 models
The below offers are only valid in the eastern states of India.
Offers on 2018 models
Offer on 2017 models
---
Source: cardekho.com