When journalist P. Sainath met him, Jain saab, 45, was the 'head of departments' cum sports officer and principal of the Government P.G College, Alirajpur, Madhya Pradesh. The meeting was recorded in Sainath's magnum opus, Everybody Loves a Good Drought, in 1995. As Sainath wrote then: "The schooling system, despite many stupid experiments, is not designed to retain tribal children...it's not the funds. It's the lack of commitment." He however ends optimistically with, "Many teachers agree that if primary schooling were universal, comfortable and affordable for tribals, things could improve dramatically."

Twenty years later, Outlook visited Alirajpur. The tribal-dominated district has the lowest literacy rate (37 per cent) in the entire country. Since 2010, the Right to Education Act has made education free and compulsory for all. However, the number of students enrolled in primary schools in the district has decreased in 2,100 schools. "This is because most schools are functioning in the most pathetic manner," says a senior IAS officer. "While RTE has ensured that schools are built every few kilometers, we have miserably failed in ensuring that there is sufficient human resource to benefit students." There are 2,400 schools in the district—there are as many vacancies (2,352) in teacher positions.

S.C. Jain doesn't remember the conversation he had with Sainath 20 years ago. What he does is that for at least 15 years he was head of five departments cum sports officer until his retirement in 2009. "That was a time when this region didn't have buses to move around, or even milk to drink. While certain changes have come about, the quality of education has remained abysmal, maybe it's even worsened," says Jain. "The status quo over 15 years actually helps with the recollection," he laughs.

***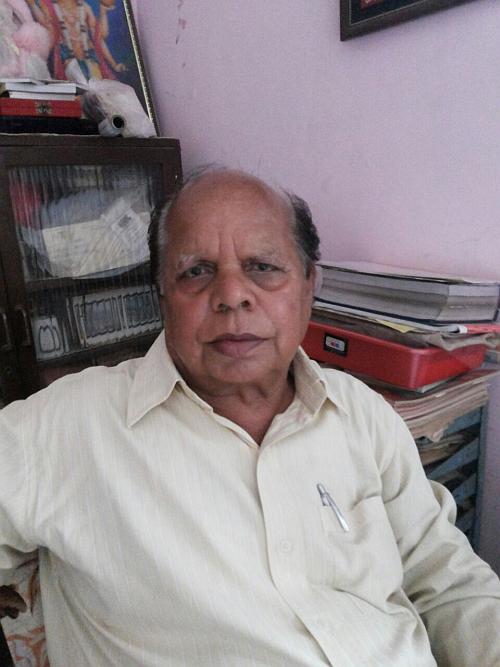 We are at Jain's house in Indore. Now 66, he insists his indispensability in the college was thanks to an utter lack of choice. "I had no degree in English literature, yet I would also teach general English as there was no other professor," he says. The P.G College gets its entire student strength from no more 17 higher secondary schools in and around the district headquarters. Professors in the college say that this reflects the quality of schooling the state provides to its tribal children. Over 160 schools in Alirajpur have less than 20 students enrolled in each of them. And a very small percentage of those enrolled in schools end up in colleges.

The ASER report for Madhya Pradesh shows that only a small per cent of children in seventh grade are equipped with skills of even a second grade child. "Parents have not been made aware and panchayats have not taken ownership. The situation is dismal with inadequate appointment of teachers, who also have inferior quality education. We are unable to find 12th grade pass outs who can teach in schools. This is the biggest disservice to children here," admits a senior IAS officer in the district. "Teachers refuse to go teach in remote villages. So they depute 'fake teachers' who know nothing. This is a common practice," says Jain. Hundreds of schools don't have a single teacher and many more are functioning with only one teacher.

A similar situation is found in the state's educational institutions up to the postgraduate level. Over 55 per cent of the faculty positions (15 out of 27) in the Alirajpur College are vacant. The situation in the Government Girls College in the Jobat block is worse, with 13 of 19 positions unfilled. More appallingly, in the only other government college, in the Bhabra block, one faculty member has been appointed against the sanctioned 18 posts. The situation is similar in the neighbouring Jhabua district, with vacancies remaining unfilled for over two decades.

"Last time the Public Service Commission examination for recruitment of permanent staff to colleges was conducted was in 1976," says Jain. "None have been appointed, even as many have retired since. Most departments don't have HoDs and several colleges are functioning without a principal." Performing the role of permanent lecturers is 'guest faculty' who are paid Rs.160 an hour to teach in these colleges. Since they do not get paid extra for additional duties, they refuse to do any other work that aids in the development of the college or its children. "They don't even place requests for the equipment or books we need," says a student.

Teachers in the government college say that the state is abstaining for recruiting permanent staff as they now pay only a tenth of that salary to contract teachers, without having to pay for any benefits. There are over 1,700 such 'daily wage teachers' in the state. This has led to a situation where nearly 75 per cent of the funds sanctioned by the University Grants Commission for the benefit of SC and ST students lie unutilised. "The guest faculty lacks the knowledge or will to ensure development of the college or students. Only HoDs and principals can take charge to efficiently channelise UGC funds to infrastructure or books," says S. L. Devda of the P.G College.

Staff in the college says that, if funds are efficiently utilised, they wouldn't have enough room in the library to store the books that could be bought. However, the college has not had a librarian in over three decades. "Books are lent once a year by the clerk and collected back at the end of the year. Several are outdated and there is no way to bother any other books you may need," says Madhavi Meda, an M.A student. With no research papers published nationally, no national seminars held, and few selected in competitive exams, many students say that the colleges are "just a showpiece."
---
A part of this article appeared in 'Spare Some Change' published in Outlook on July 27, 2015. This fieldwork was undertaken as part of the GoI-UNDP Media Fellowship on Decentralized Planning.