Year 2017 turned out to be an important one for the automotive industry. Where there were a lot of beautiful and fast automobiles that entered the country, there were also instances where the pricing of a new product or an automotive policy did not make total sense. But ups and downs are a part of life and so, here is a list of 10 such instances that made us jump in excitement or sink in disbelief. Here're the top 10 biggest surprises of 2017.
10. The mad BS-III to BS-IV discounts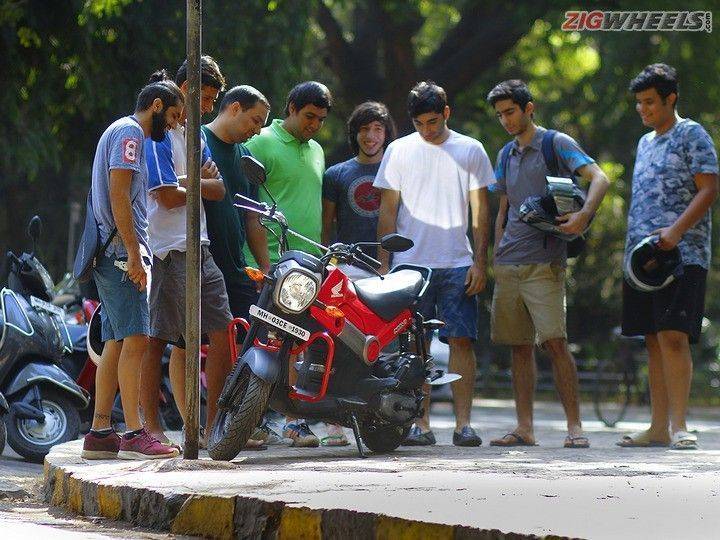 As the deadline to move from BS-III to BS-IV norms approached, two-wheeler manufacturers went out of their way to clear out their existing stock. This meant giving mad discounts and over the top deals to customers to get them to the showrooms. Buyers obviously lapped up this opportunity and went berserk buying scooters with upto Rs 15,000 off. The deals went so far that the BS-III Honda Navi was offered with a discount of Rs 20,000, reducing its price to around Rs 25,000 on-road! Some dealers even offered a Honda Navi free on the purchase of a Honda CBR250R. Even some premium bikes had Rs 1 lakh to nearly Rs 3 lakh off on their on-road prices.
9. Kawasaki Versys-X 300's unreal pricing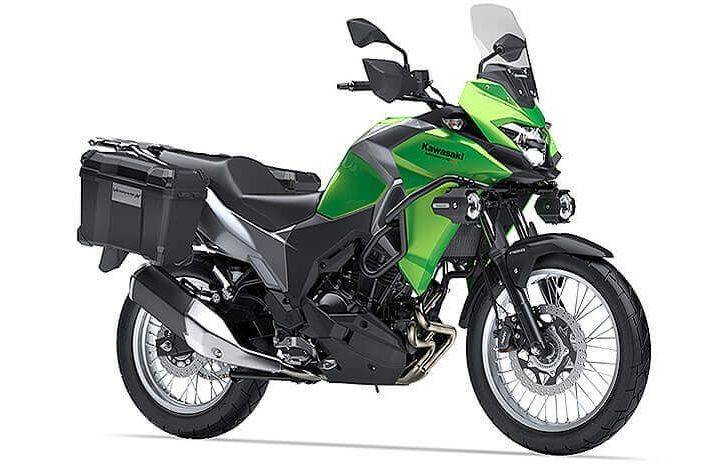 Now, we understand that adventure tourers cater to an extremely niche market. But that market has hardly any affordable motorcycle to choose from. Then came Kawasaki with its Versys-X 300 to practically taunt the customers with a price of Rs 4.6 lakh, ex-showroom! This price despite it being a CKD product was a shock for many who were looking forward to an alternative to the Himalayan. It also feels a little out of place as the Kawasaki Ninja 300 is available for Rs 3.61 lakh whereas the Kawasaki Z650 retails for Rs 5.26 lakh. Sob sob.
8. Jeep Compass for the masses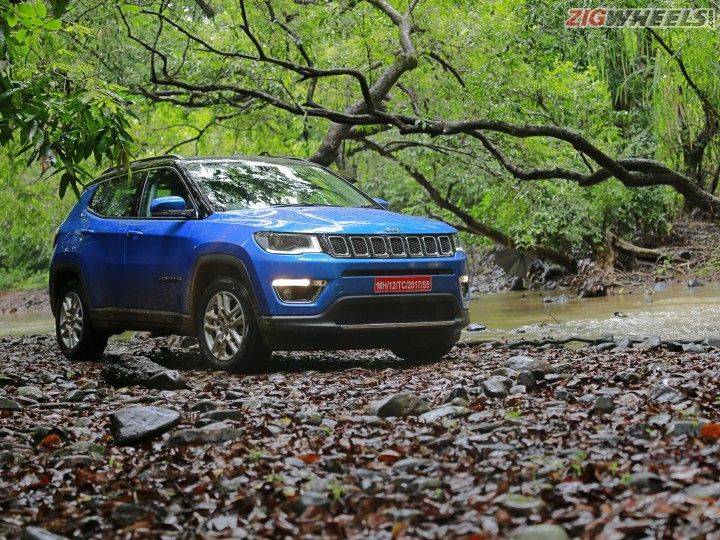 Jeep made a rather flamboyant entry in the Indian market with the Wrangler, Grand Cherokee and the Grand Cherokee SRT, with prices starting from 71.59 lakh, not to mention, ex-showroom. But the Compass came as a saviour - with even the top 4x4 diesel variant being priced at Rs 21.3 lakh, it remains very affordable. And having driven it, we know that it is a well-built package. The combination of its capabilities, looks, build quality and pricing make it a big positive surprise for 2017.
7. The most expensive car in the world looked awkward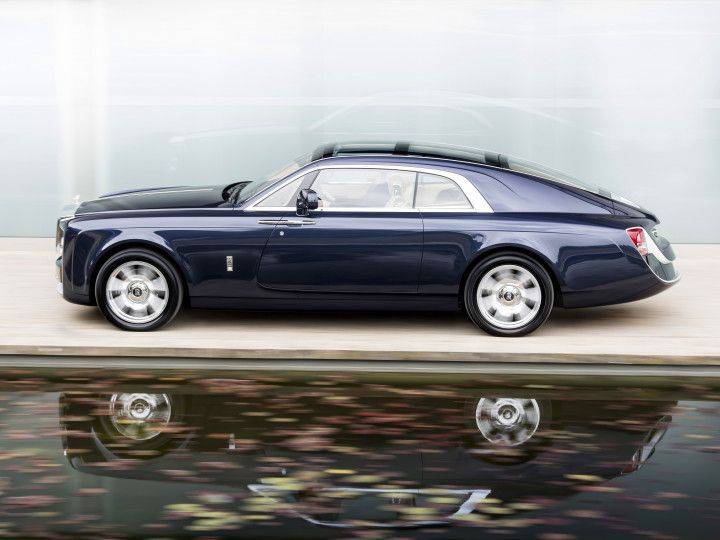 We were halfway through the year when Rolls Royce went back to its coachbuilding days and made a one-off model for a client. This - the 'Sweptail' was touted as the most expensive new car in the world. But there was a bit of an issue. It looked awkward. When viewed from the front or the rear, the car looked gorgeous. But when looked at from the quarters or a side, you find that the individual designs do not blend together. Nonetheless, the owner - a gentleman they describe as "A connoisseur and collector of distinctive, one-off items including super-yachts and private aircraft," has spent more on it than most of us will ever earn, combined: an estimated $12.8 million! So let's leave it at that.
6. TVS Apache RR 310 - a dream come true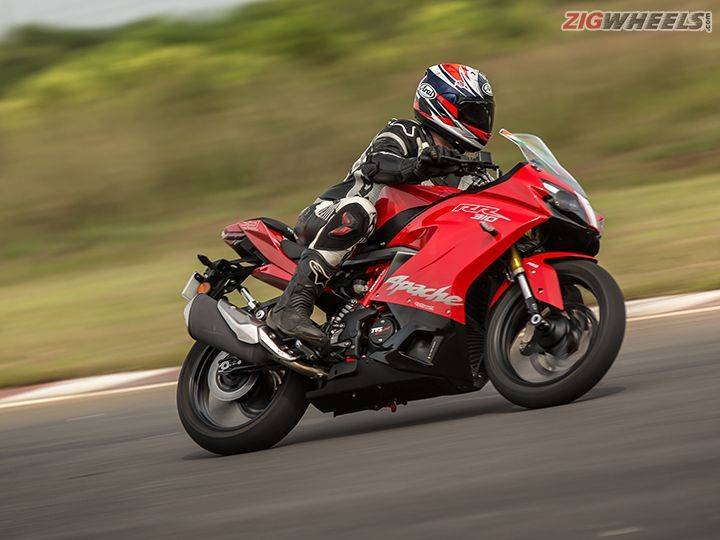 Two years of watching an image of a concept and waiting for it to turn to reality. This was the story of the Akula, aka the TVS Apache RR 310. It came as a godsend for enthusiasts looking for an affordable daily sports tourer that won't break the back nor the bank. And knowing that there is a lot of BMW underneath just made the deal sweeter. At just Rs 2.05 lakh, the most powerful production motorcycle from TVS is a steal, with twin LED headlamps, DRLs and taillamps, 34PS of power and a 0-60kmph time of 2.93 seconds. The surprise here was how technical TVS was while making this bike, with over a month of wind tunnel testing and making sure that the riding position was just perfect for the road as well as track use.
5. Mahindra Racing bids goodbye to Moto3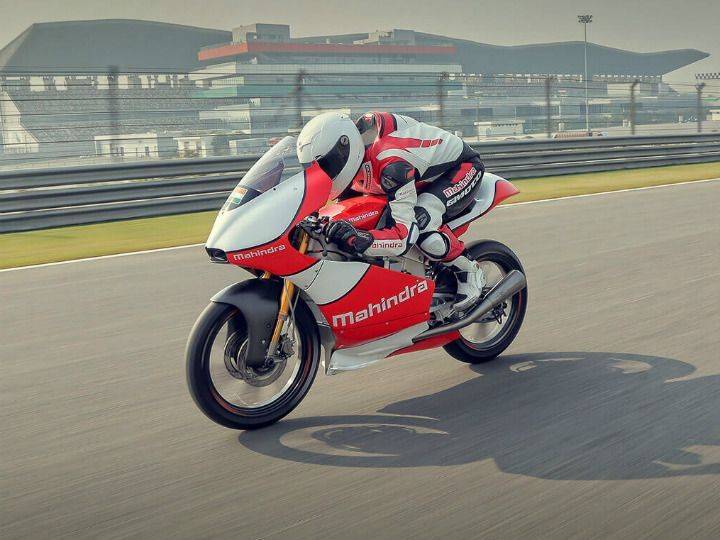 With the 2017 MotoGP season concluding with the Valencia GP, it marked the last race for Mahindra Racing in Moto3 class. Since its debut in 2012, Mahindra Racing was the only non-Japanese Asian team to win a Grand Prix race. This move was a part of Mahindra's plan to direct its complete focus on Formula E. Another reason for the exit could be Mahindra's declining two-wheeler business, which has failed to get a grasp of the market. Mahindra later also shifted to the role of an engine supplier in 2015. Mahindra's Moto3 race bike was called the MGP3O, but its first race win came as an engine supplier in 2016 when Francesco Bagnaia of Aspar Mahindra won the Dutch Grand Prix in Assen. Since 2012, Mahindra Racing started in 123 races and managed to clinch 13 podium finishes, 3 race wins and 3 pole positions. It will surely be missed by motorsport fans all across the country.
4. Royal Enfield Twins for twice the 'dug-dug'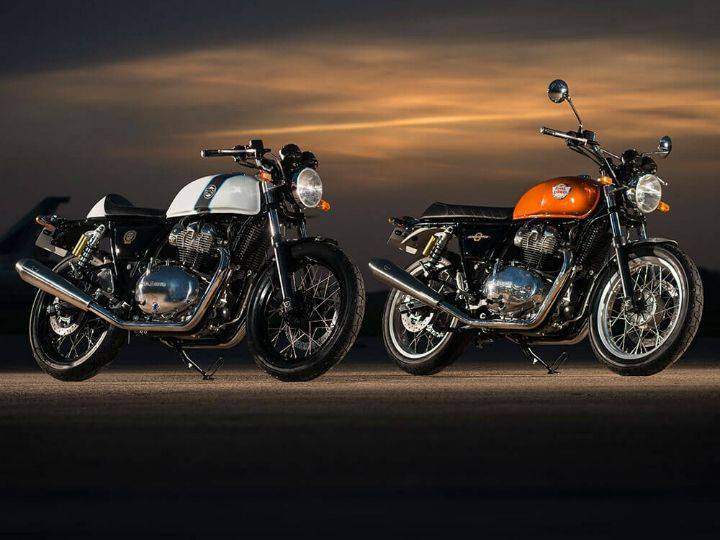 After over a year of speculation and contemplation, Royal Enfield finally unveiled its 650cc twin cylinder engine -- and then at the 2017 EICMA, the bikes which will adorn them. The Interceptor And Continental GT 650 are both based on the same chassis, but has different designs to give each of them a unique personality. The Interceptor takes after the iconic bike from the 1960s, with a similar upright riding position and classic look. The Continental GT 650 looks almost identical to the current GT but gets very subtle changes in terms of the badging and the shorter fuel tank. They created a buzz around the world and we expect them to hit Indian shores by late 2018. Needless to say, RE fans are already ready with cash and credit cards to get home a 650 twin.
3. TAMO RACEMO showcased and shelved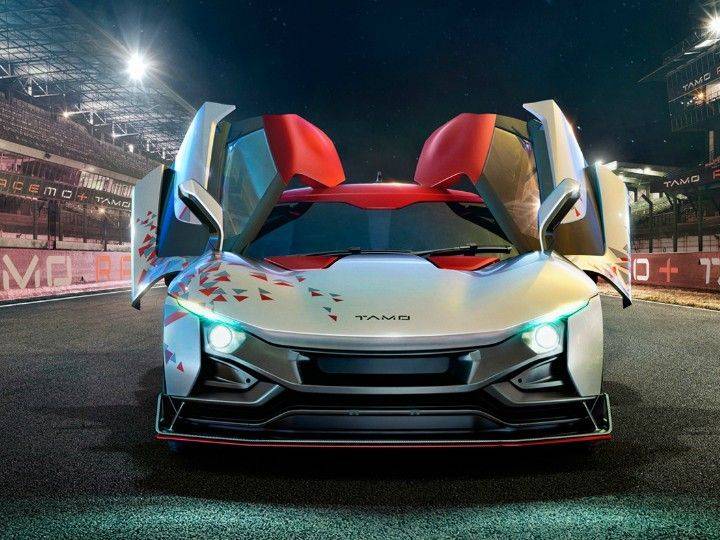 When Tata showcased its Racemo sports car at the 2017 Geneva Motor Show, we were all very excited for it promised an affordable daily sports car with a hint of practicality. And with a promise to hit production in limited numbers, it created a buzz like no other. Based on the all-new patented MOFlex modular platform with Multi-Material Sandwich (MMS) structure, the Racemo was pegged to have 190PS of max power and 210Nm of peak torque. More exciting was the quoted 0-100kmph time of under 6 seconds. But, a little later in the year, it was decided that the TAMO sub-brand will not be rolled out and this killed our dream of yet another homegrown sports car. It made us feel the extreme of both emotions in a year - excitement and sadness.
2. The mad Skoda Octavia RS at a deserving price!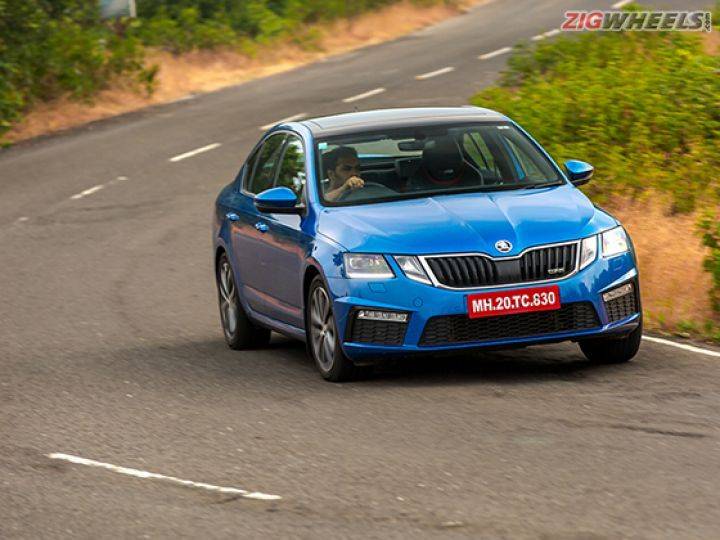 There is no other way to say this, but we are in love. In love with the way the Octavia RS balances its sporty and sensible personality. Drive with a light foot and the 2.0-litre engine barely makes a fuss; press hard and the 'brupp' from the exhaust and 230PS of maximum power and 350Nm of peak torque make you feel special. Not just the power, but the handling, the balance, the ride quality and the looks all add up to make a hard to fault package. All of this for just Rs 25.12 lakh makes the Skoda Octavia RS ooh so desirable.
1. Government's ping-pong with GST prices.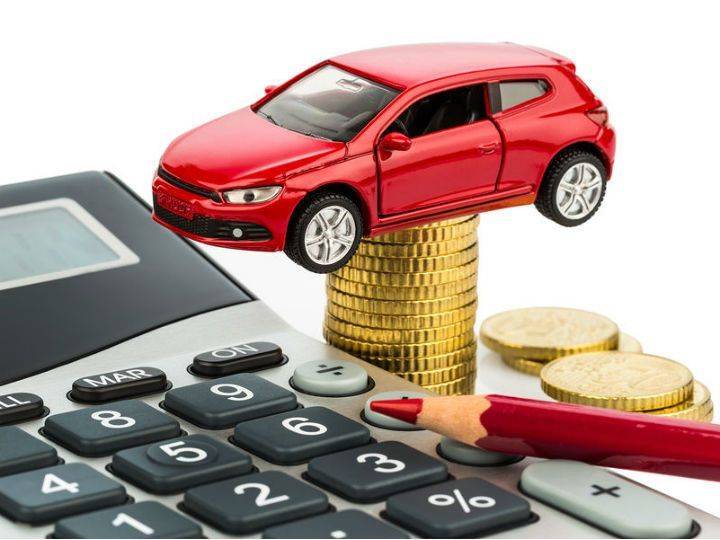 The automotive industry welcomed the GST move because it made the headlines read "Lamborghini Aventador S gets Rs 1 crore price cut". Not just on sports cars, but even SUVs up to Rs 30 lakh saw prices drop by a lakh. But, this was shortlived. As the GST revision on car duties took place, the prices of luxury cars and SUVs were restored to almost their initial prices. This jhatka shook a lot of buyers who otherwise were happy to have saved a few thousand bucks or be able to afford a higher variant. This revision also came as a shock to the auto manufacturers who again had to revise the prices and ask customers to pay more. But, now things seem to have settled with no more revisions expected in the near future.
Honorable Mention - Triumph Street Triple RS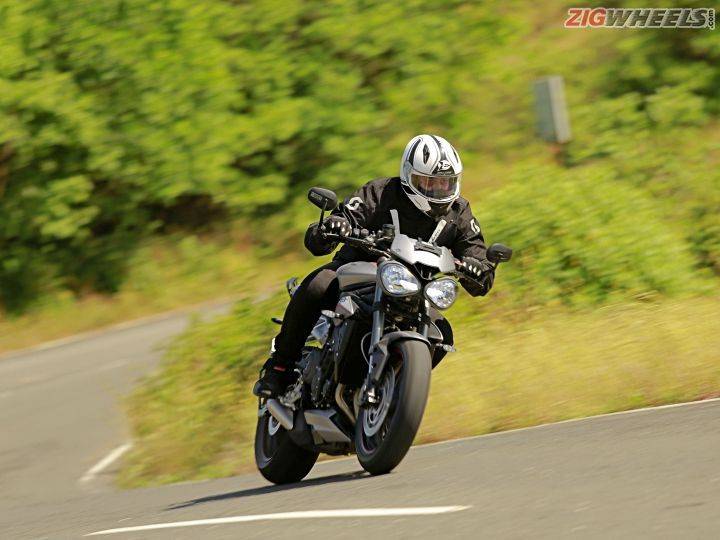 We just couldn't finish the countdown without a mention of the Street Triple RS. Undoubtedly the best bike we rode in 2017, the Street triple RS, like the Octavia RS, struck an almost perfect balance between sporty and sensible. And the fact that it is priced at Rs 10.55 lakh just makes the deal sweeter. The motor here features 80 new parts as compared to the S, including a new crank, pistons, conrods and a balancer shaft. Also, Triumph increased the length of the bore and stroke to make more power. But it's not just the numbers which impressed us, it's the way the RS delivered power, and the improved hardware like the 41mm USD Showa Big Piston Forks at the front and an Ohlins STX40 monoshock unit at the rear which made a massive difference in the way it handled. Also, with an updated electronic package, it got ride-by-wire technology, a bi-directional quickshifter and a total of 5 different riding modes - Rain, Sport, Track, Race and a fully programmable Rider mode. And who can forget the party trick - 5-inch TFT multifunction colour display. It's truly a bike hard to fault.
This was our list of the ups and downs of the auto industry in 2017. If you have anything to add, please do so on our social media portals.
---
Source: zigwheels.com