The festival of Diwali is right upon us and as we celebrate the victory of good over evil, inner light over spiritual darkness and knowledge over ignorance, it is also the best time to start afresh. And what better way to start something new than getting a new set of wheels.
We are not just talking about any new cars here. Today, we are looking at those gems that not only get all the basics right but also have ample underneath the hood to really set your pulse racing!
Here's a list of the best performance-oriented daily drivers that you can bring home this Diwali.
Tiago JTP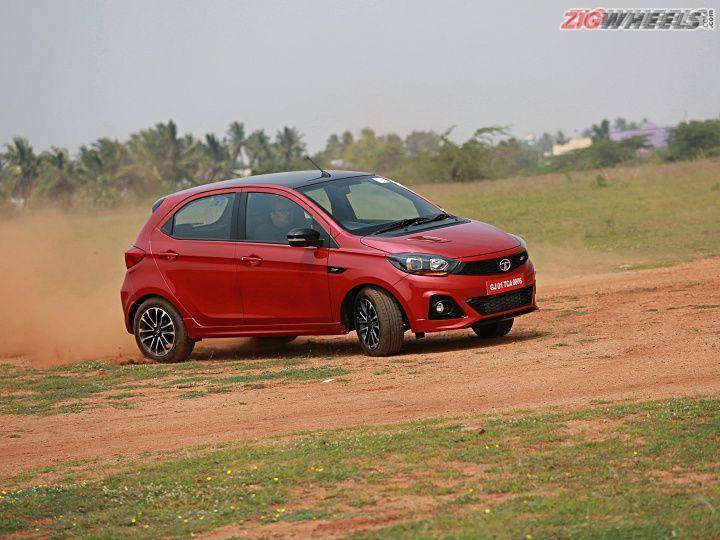 The first and the newest car in our list is the Tata Tiago JTP. Developed for those who yearn for great performance within a strict budget, the latest from the Tata JTP stable has got everyone talking with its aggressive price, which we will come to a little later.
With the Tiago JTP, Tata wants to bring back the thrill of driving to everyday cars. The car is a result of the collaboration between Tata Motors and Coimbatore-based Jayem Automotives and is targeted towards enthusiasts. Armed with a 1.2-litre turbocharged petrol motor that makes a whopping 114PS of power and 150Nm of torque, it does a lot more than just that.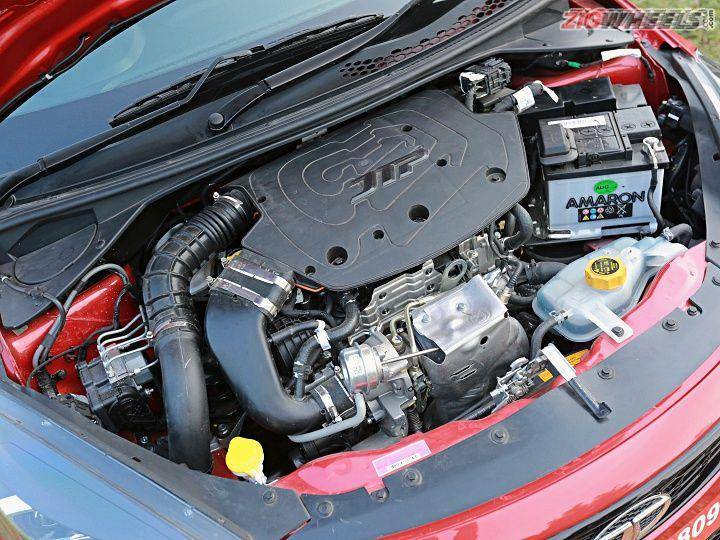 That's a lot of power for something that weighs about 1000kg. No surprises then that the car clocks the 0-100kmph sprint in just 10 seconds. There are plenty of upgrades on both exterior and interior over the normal Tiago petrol. On the outside, for instance, you get functional vents, a rear diffuser, dual exhaust tips as well as smoked projector headlamps. There's an all-black cabin to back up the sporty personas too, and some red highlights to liven the cabin up. Priced at Rs 6.39 lakh (ex-showroom Delhi), performance doesn't get more accessible than this.
Tigor JTP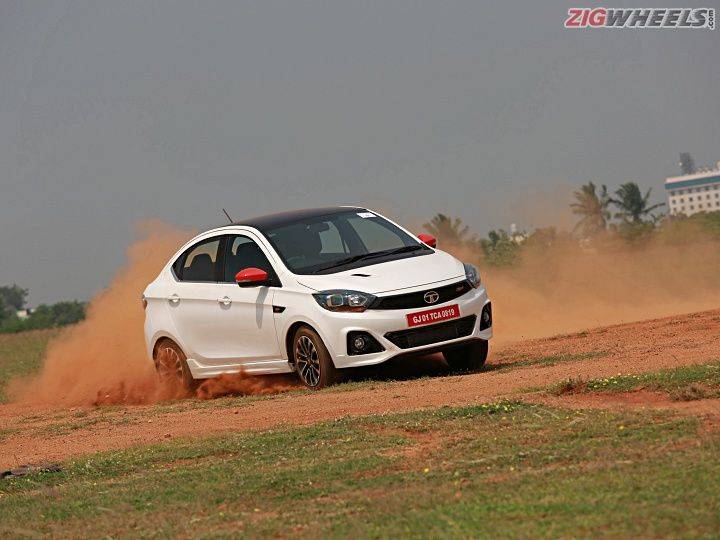 Tata's performance sub-4m sedan is nothing like anything else in the market. The Tata Tigor JTP proves that affordable performance can't be limited just to hatchbacks. Despite having the same 114PS engine as the Tiago JTP, Tata's proper fastback feels more refined overall. It feels more stable as well and with lower NVH levels, the Tigor JTP easily justifies the slight premium it commands over its hatchback sibling. Priced at Rs 7.5 lakh (ex-showroom Delhi), the closest rival for the Tigor JTP is the Figo Aspire 1.2 petrol, but it still lags behind the Tigor in terms of both performance and handling. And given a dearth of performance-oriented compact sedans in the country, recommending this is a no-brainer.

Volkswagen Polo GT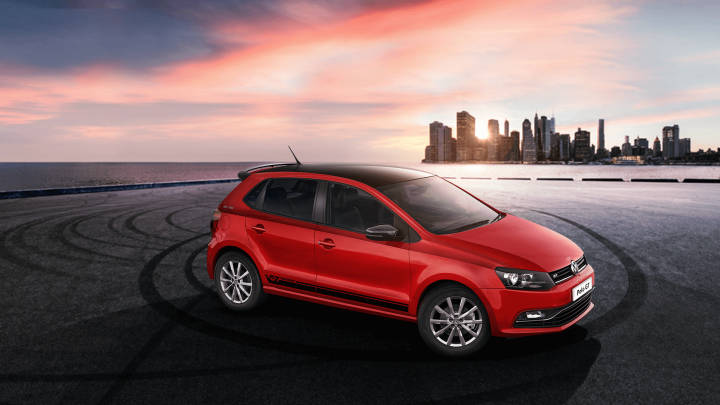 The Polo GT, with its 1.2-litre TSI petrol motor, is any enthusiast's first pick when it comes to unassuming-looking pocket rockets. Why you ask? Well for starters, it doesn't look much different from the regular VW Polo, but what it packs underneath is enough to blow your socks off.
The Polo GT TSI is powered by a 1.2-litre, 4-cylinder TSI turbocharged petrol motor developing 105PS of maximum power and 175Nm of peak torque. This engine packs enough punch to widen that grin on your face when you are behind the wheel at a traffic light.
To make things even better, the petrol motor is paired to a fast-shifting 7-speed DSG dual-clutch transmission. Engine and performance aside, if there is one thing that the Polo GT TSI scores highly on, it has to be the handling. The steering wheel responds well to inputs and the suspension too is set up well for spirited driving.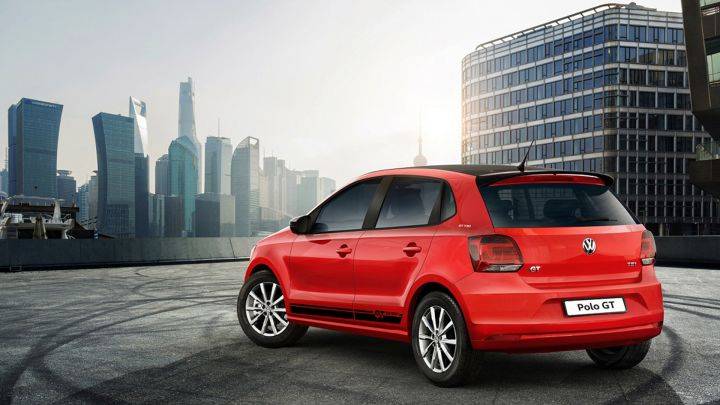 The Polo GT might not be the most modern looking hatchbacks out there, and with a sticker price of Rs 9.40 lakh (ex-showroom delhi), it isn't what you can call easy on the pocket. But for the slight premium you pay, not only do you get one of the best automatic hatchbacks available, but also the bragging rights that come with it.
Ford EcoSport S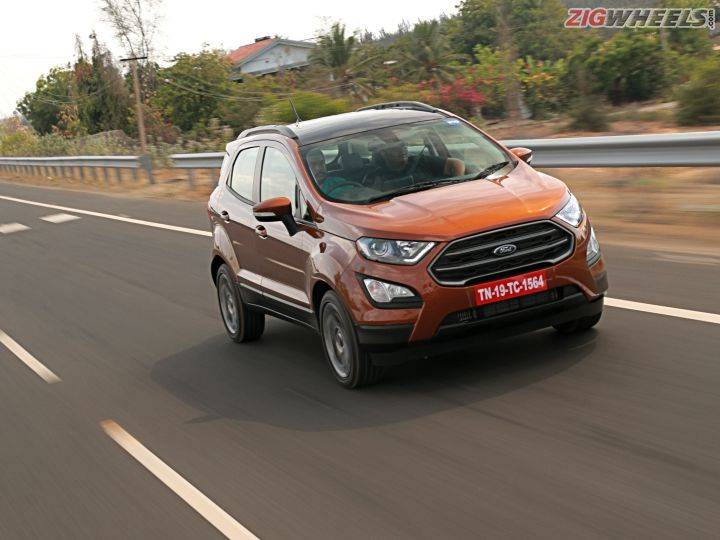 The Ford EcoSport has been one of the most successful segment-defining cars in the country. And since its launch in 2013, it has been the go-to compact SUV for many buyers. While the regular diesel is a solid car, with the post midlife refresh, Ford has re-introduced the 1.0-litre EcoBoost petrol engine in the EcoSport S.
The S badge on the EcoSport has also brought with it an all-new 6-speed manual gearbox. The previous model had to make do with a 5-speed manual, which did take some sheen off the 125PS Ecoboost engine that churns out a maximum torque of 170Nm.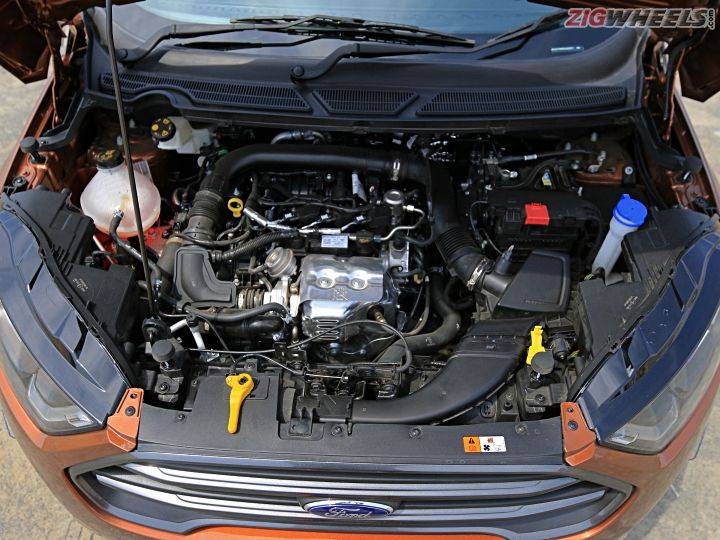 Adding to the sportier avatar of the EcoSport S is a host of goodies such as HID headlamps, black inserts on the front grille, roof and rails, and 17-inch alloys. For a premium of around Rs 85,000 over the Titanium Plus, the EcoSport S, with its fun to drive nature and improved handling and refinement is a great value proposition.
Jeep Compass Limited Plus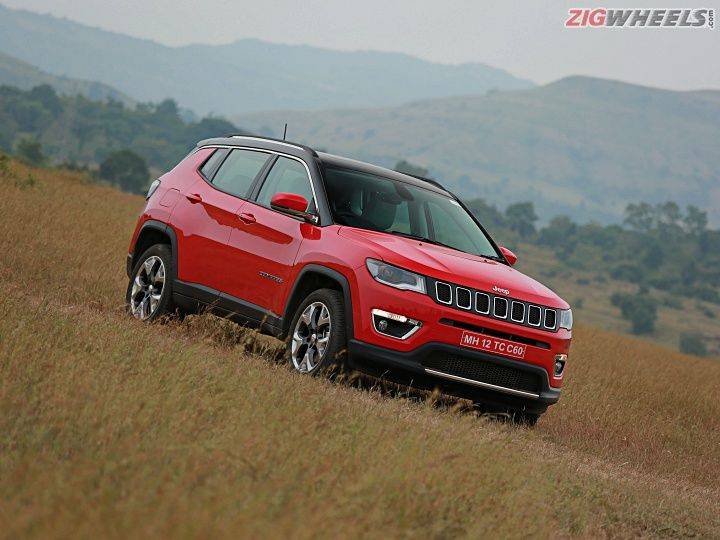 The most popular Jeep in India, the Compass, has been selling like hot cakes, thanks to its commanding road presence, a feature-rich cabin and its overall premium SUV feel. When the Jeep Compass was launched over a year ago, it set the sales charts on fire, registering a sale of almost 28,000 units by September 2018. It wasn't perfect though. For something priced around the Rs 20-lakh mark, it lacked a few creature comforts. However, Jeep has now fixed this with the new Jeep Compass Limited Plus.
The new model not only gets a panoramic sunroof, it also features all-new gunmetal design 18-inch alloys in the form of major upgrades.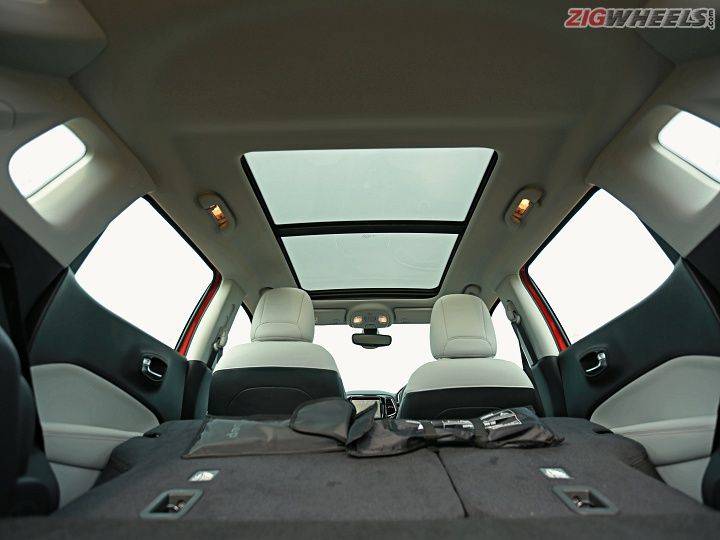 Despite the 18-inch rims, the driving dynamics are practically the same. The larger rims don't seem to have made too much of a difference to how the Compass rides or handles. It's still the same friendly, mild off-roader it always was with a 4x4 off-road system that can tackle slush and other rough stuff too. At an ex-showroom price of Rs 22.85 lakh, it commands a premium of Rs 91,000 over the Limited Option variant. The Limited Plus is a real value-for-money deal, especially if you were already considering the top-of-the-line Compass to begin with.
Skoda Octavia RS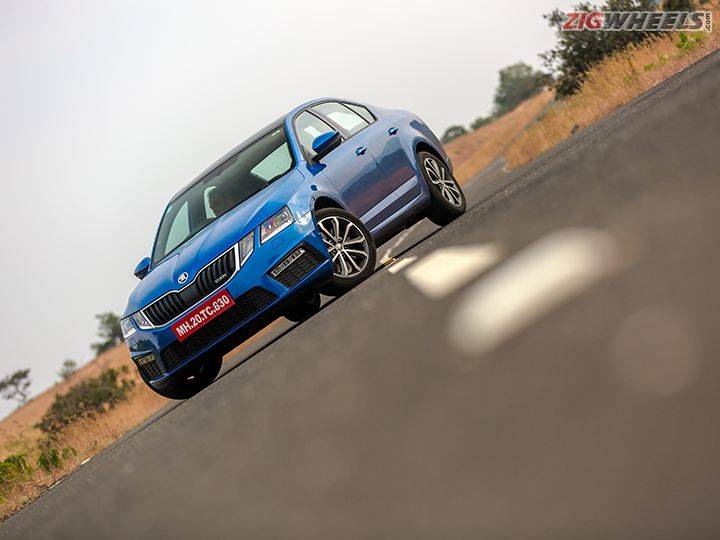 Skoda's Octavia has always been a cult classic in India, and the RS badge on this mean machine is all about performance. Not only has it pioneered the affordable performance sub-segment in India, it has also been a dream car for many for decades now.
With an output of 230PS, bespoke suspension and 17-inch wheels packed into the wells, the RS is a fantastic example of a 'sleeper' car. It's not overly racy in its demeanour, but revs enough to remind you about the heat it's packing under the hood.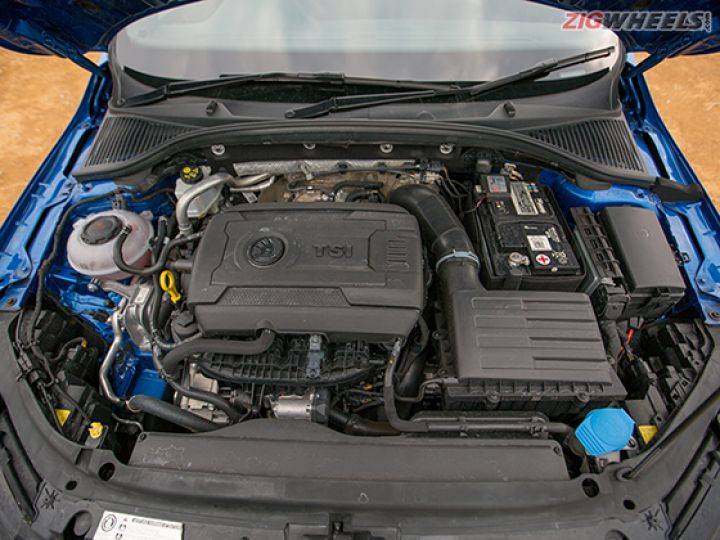 The TSI engine is complemented by a gem of a gearbox, the 7-speed DSG. The shifts are instantaneous and you run through the entire set of gears in mere seconds. It is versatile enough in D mode to be a regular city car at sedate speeds. Slot it into S and the gearbox will hold the gear and only shift at the redline. This, coupled with an insane throttle response, results in the RS doing the 0-100kmph dash in just a little under 7 seconds!
There's no compromise on practicality either, thanks to the acres of space on offer in this car. It gets a massive 590-litre boot that can be expanded to 1,585 litres with the rear seats folded, making it perfect for all your weekend escapades. All in all, this car is probably the best blend of enthusiast level performance with day-to-day livability.
Volvo S60 Polestar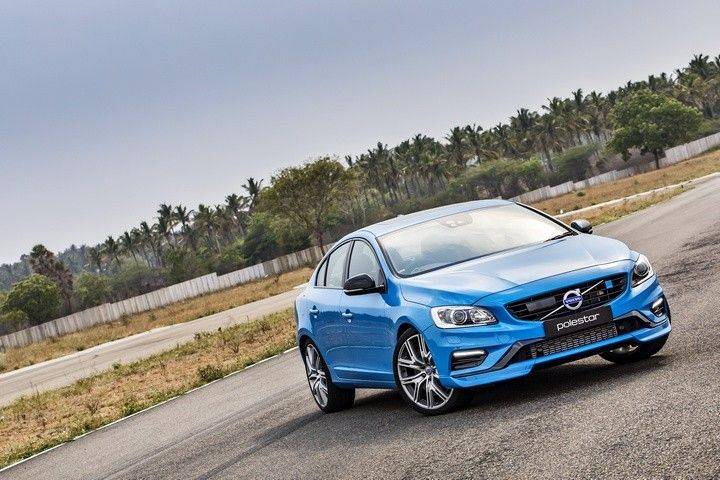 When you see a Volvo, the first things that come to mind are a dozen airbags, pedestrian alerts, radar safety, city braking, anti-collision and what not. However, the Polestar is the shot of adrenaline to Volvo's otherwise docile S60 sedan that has transformed it into a different beast altogether.
The Volvo S60 Polestar is based on the base-spec S60 petrol and is priced at Rs. 56.02 lakh (ex-showroom, Delhi). This base variant comes with a four-cylinder 1,969cc motor, putting out a massive 367PS of max power and 470Nm@2100-4500rpm of max torque respectively. The motor comes mated to an 8-speed automatic gearbox which handles transmission duties quite efficiently.
With a 0-100kmph coming up in just 4.7 seconds, the S60 Polestar is the most sedate looking, but astonishing performance sedan, which yet again proves the old proverbial saying that looks can often be deceptive.
---
Source: zigwheels.com