The Vazirani Shul made a bold public debut at the 2018 Goodwood Festival Of Speed. Standing amidst Ferraris, Lamborghinis and Porsches of the world, the Indian-born hypercar stood its ground with its stunningly elegant looks and the backing of many international brands including the Gran Turismo video game, Michelin tyres and the Force India Formula 1 team. Now, the car has come to India, and we have a few more details on what the car is supposed to be in the future. Lets quickly run through them.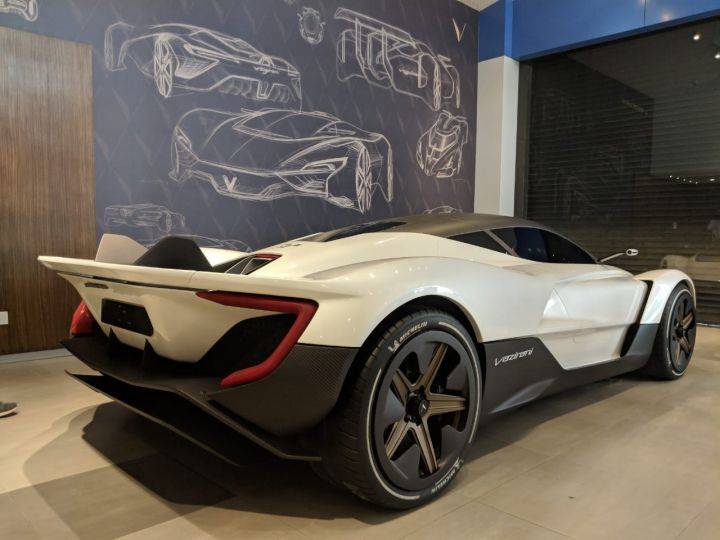 A) Will make its gaming debut in Gran Turismo soon. The video game has been a big platform for the design ideation of the hypercar. Also, Kazunori Yamauchi, the person recognised as the creator of Gran Turismo, has been a mentor to the CEO of Vazirani Automotive. The GT badge of the game finds a place on the engine cover as well.
B) It's got well-known international brands, including an F1 team, as parts and technology supplier. The bespoke tyres that you see on the car have been specifically designed by Michelin for the Shul. Also, the team has had inputs from Force India F1 team, which in itself is a big testament to the car's aerodynamic capabilities.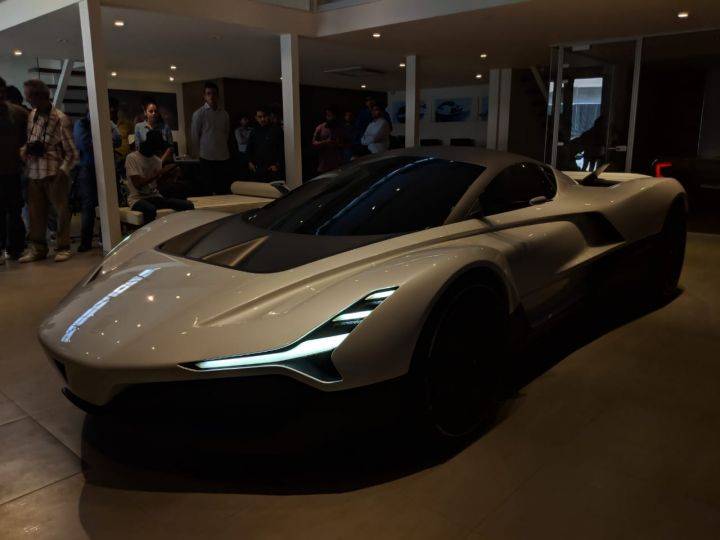 C) It's an electric four-wheel drive. The car is powered by four individual motors, each sitting beside a wheel. There is also a turbine engine that can run on petrol or methanol and will run a generator to supply the electric juices for the batteries. The exhaust behind the rear windshield is for this engine. Apart from these, there are no other engine/mechanical details available.
D) Carbon-fibre underpinnings. Like most supercars today, the Shul will also have a carbon-fibre tub to save weight and help the structural integrity, while keeping the weight low.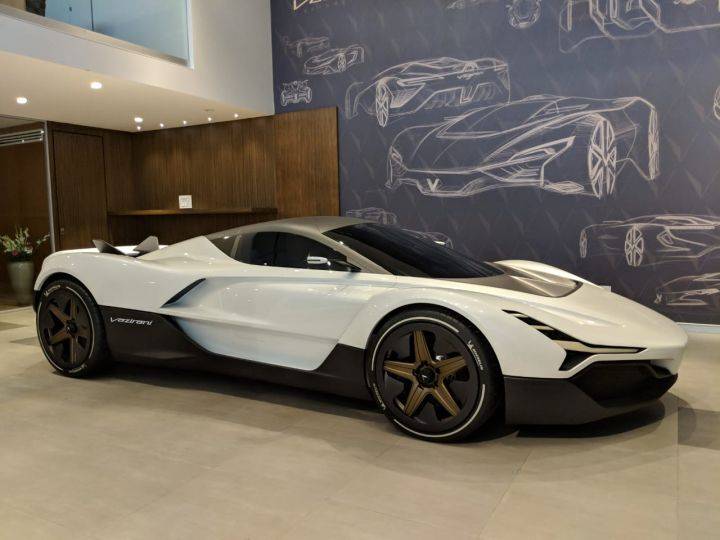 E) Interior design isn't finalised yet. The company is still working to give the car an interior and hence the 'glass' area is blacked out
F) Design inspiration is from Lord Shiva and 'Trishul', where the word Shul is derived from. The hood feature 'Trishul' like lines and the headlamps feature three vertical lines like on Shiva's forehead.
G) When do we expect to see one of these on the road, or at least on a test track? Not before 2021.
This beautiful looking life-size model still remains a dream. With no concrete information on development or mechanical, the Vazirani Shul as of now remain a piece of art, but a spectacular one at that.
---
Source: zigwheels.com